Civil War Encampment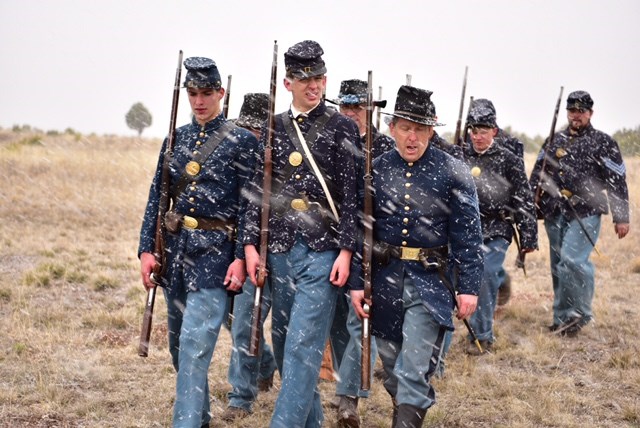 Pecos National Historical Park commemorates the Battle of Glorieta Pass each year by putting together a Civil War Encampment. The encampment is a special event that takes place in March as the main phase of the battle took place March 26-28, 1862 and allows visitors to learn about the life of Civil War soldiers in New Mexico. There are activities for the whole family to enjoy such as interacting with living history participants, black powder demonstrations, rides on horse-drawn wagons, kids' games, and special speakers sharing their expertise on life during the Civil War in the West. Visit the Battle of Glorieta Pass page to learn more about the battle that was considered the "Gettysburg of the West."
If you would like to learn more about the New Mexico Territory's role in the American Civil War, please watch this 20-minute film.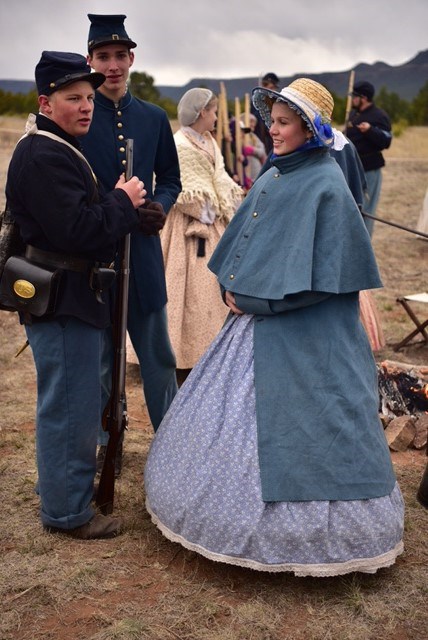 Last updated: February 10, 2019