Trading Cards
Kids! Collect trading cards about the Civil War and civil rights! Visit in person to obtain a set pertaining to a specific park or you can view all the cards online! You'll be surprised at what you can discover and learn!
Here is the set available to collect at Pecos National Historical Park: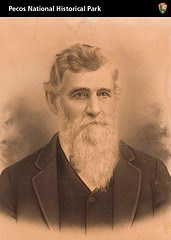 Defending the New Mexico Territory
Corporal John E. Briney and Union Forces at Apache Canyon helped to successfully defend the New Mexico Territory against a Confederate incursion in the west during the Battle of Glorieta Pass in March 1862.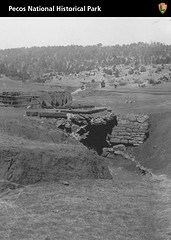 Leaping to Survival
During the Battle of Glorieta Pass (New Mexico), Colorado Volunteers encountered a burned bridge at Apache Canyon during a cavalry charge. The bridge collapsed just as they attempted to cross. The lead horse leaped over the gap and all but one soldier and horse survived the charge.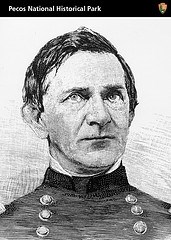 Colonel Edward Canby
Col. Edward Canby's 19th US Infantry forced the Confederates to retreat to Texas in the Battle of Glorieta Pass in New Mexico Territory in 1862. Later promoted, Canby was the only US general to be killed during the Indian Wars.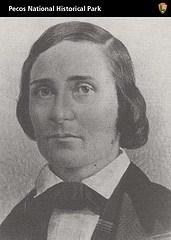 Lieutenant Colonel Manuel Chavez
Guided by Lt. Col. Manuel Chavez, Union forces from Colorado and New Mexico destroyed the Confederate supply train at Johnson's Ranch in March 1862. This sealed the Union victory in the Battle of Glorieta Pass in the New Mexico Territory as well as the Union stronghold on the West.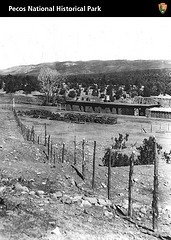 Kozlowski's Ranch
Martin Kozlowski operated a ranch and stage stop along the Santa Fe Trail near Pecos Pueblo in New Mexico Territory. He had served in the US Army and allowed Union soldiers to camp on his property during the Civil War. After the Battle of Glorieta Pass, the ranch was used as a Union field hospital.
Last updated: May 3, 2020