Park Prescriptions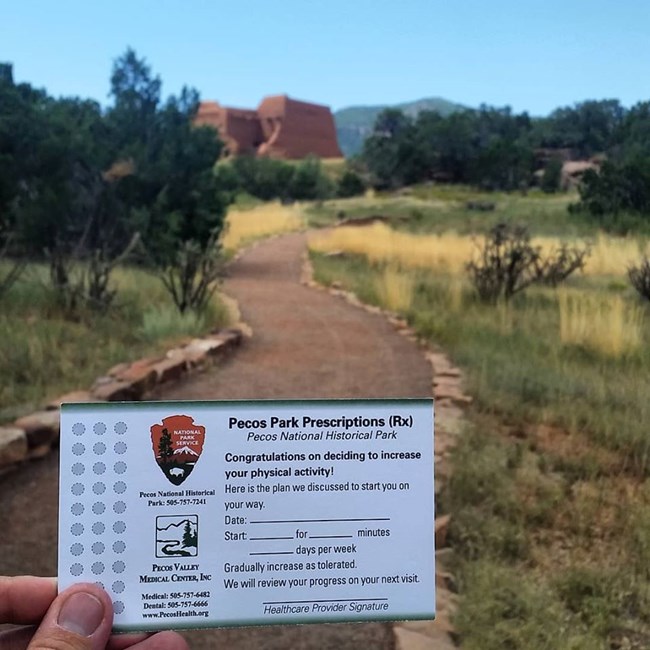 The Park Prescriptions Program was formed through a partnership between Pecos Valley Medical Center and Pecos National Historical Park with the goal of helping improve the health and wellness of Pecos residents by encouraging them to recreate within the park.
Patients of PVMC as well as community members will have the opportunity to participate by either getting a Pecos Park Prescription from their provider or by visiting Pecos National Historical Park and obtaining a punch card. Participants are encouraged to visit the park as many times as possible during the quarter to receive a punch on their card. Participants may submit their cards to be entered into a quarterly drawing.
For more information please contact Pecos NHP Visitor Center at (505) 757-7241.
Last updated: May 2, 2020