Terminus Reservoir

---

Geology, Paleontology, Flora & Fauna, Archeology, History

TERMINUS DAM AND RESERVOIR— KAWEAH RIVER, CALIFORNIA
---
Terminus Dam is located on Kaweah River in the Tulare Lake sub-basin of the Central Valley of California. It is situated about 2 miles northeast of the town of Lemon Cove and 20 miles east of the city of Visalia. The reservoir covers an area of about 4 square miles. The dam and reservoir take their name from the place-name "Terminus," which was applied to the end of the Visalia Electric Railroad spur line extended into the area in the early 1900's.
Kaweah River was known as Rio San Francisco by early Spanish explorers, as Rio San Gabriel by later Spanish expeditions, and as River Francis (or Frances) by some of the early Americans in the region. The Kaweah River Delta was called the Four Creeks Area because of the four principal distributaries the stream divided into easterly of present-day Visalia—Mill, Packwood, and Outside Creeks and St. Johns River. The name "Kaweah" is of Indian origin and its meaning has not been clearly defined. It has been variously interpreted as meaning "crow cry," "happy land," or simply the area inhabited by the Kaweah Group of Yokuts Indians. The Indians pronounce the word "Ga-We-Hah," with equal accent on each syllable.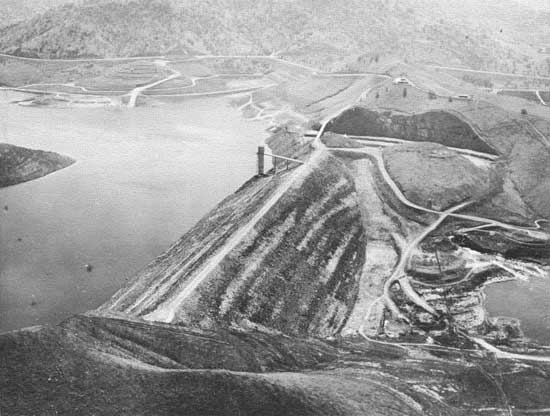 Figure 1: Terminus Dam and a portion of the reservoir.
---
---
sec1.htm
Last Updated: 08-Sep-2008