NEWTON BISHOP DRURY
---
Newton Bishop Drury of San Francisco, newly appointed Director of the National Park Service, learned so much about destruction, in World War I, that he has been a crusading conservationist ever since. California, his native state, will long remember him for his effective work that has assured for all time the preservation of priceless groves of magnificent Redwood trees. He was Secretary of the Save-the-Redwoods League, for 20 years.
The development of California's State Park System, in the past 10 years, came largely as an outgrowth of the successful Save-the-Redwoods movement. Newton Drury was an executive of the California State Park Commission, from the time of its organization, to last August, when his appointment to the National Park Service became effective. During that period he had charge of the acquisition of park properties representing a valuation of over $12,000,000, and he had much to do with the raising of private contributions to match state funds.
Mr. Drury graduated in 1912 from the University of California, where he had been President of the Student Council. Later he was an Assistant Professor there, and for a time he was secretary to the university's president, the late Benjamin Ide Wheeler. He was a First Lieutenant in the Air Service (Balloon Section) during the World War. He is a Research Associate in Study of Primitive Landscape, Carnegie Institution of Washington; a Vice President of the American Forestry Association; a director of the National Conference on State Parks; and an honorary life member of California's Sierra Club.
In announcing his appointment to succeed Arno B. Cammerer, who resigned because of ill health, Secretary of the Interior Ickes said:
"Mr. Drury is outstanding in the field of conservation occupied by the National Park Service and is a nationally recognized authority on park affairs."
The new Director was born in San Francisco, in 1889, the son of Wells Drury and Ella Bishop Drury, both pioneers. His father was an early-day Nevada and California editor, and Newton Drury has had newspaper and advertising experience.
Mr. Drury is the fourth Diretor the National Park Service has had - three of them from California - since the Service was created by the Congress in 1916.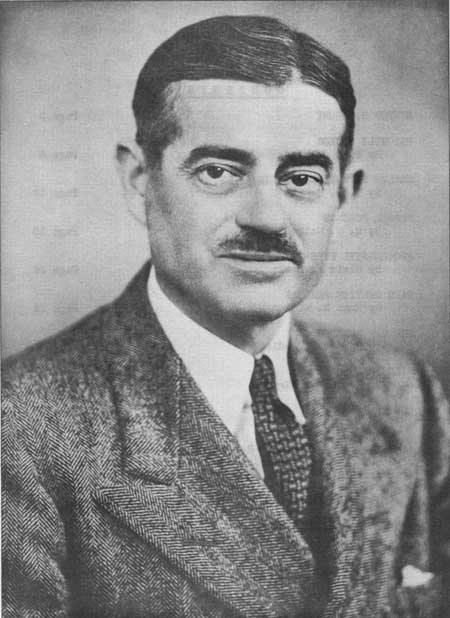 NEWTON B. DRURY
Director, National Park Service.