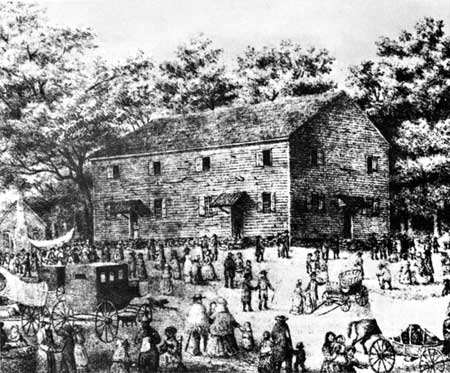 New Garden Meetinghouse. A skirmish near this building was the first clash in the Battle of Guilford Courthouse. The meetinghouse was also used as a hospital for some of the wounded in the battle.

The Battle of Guilford Courthouse Begins

Lt. Col. Henry Lee opened the battle with an advance guard action against the British near the Quaker settlement of New Garden, 3 miles west of the American position. This skirmish resulted in no advantage to either side. The Americans retired, and the British continued to advance along the New Garden Road toward the courthouse.