EBEY'S LANDING

---

An Unbroken Historical Record: Ebey's Landing National Historical Reserve Administrative History

PHOTOGRAPHS
---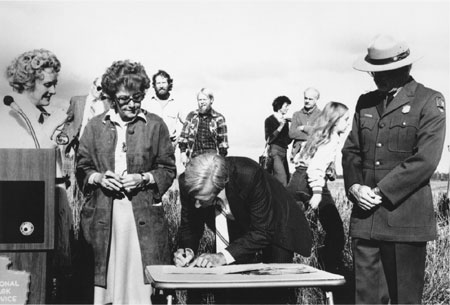 Transfer Ceremony, Smith Farm Sale, 1980. Left to right: Marion Smith, Robert Smith, NPS Regional Director Russell Dickenson, EBLA Project Manager Reed Jarvis.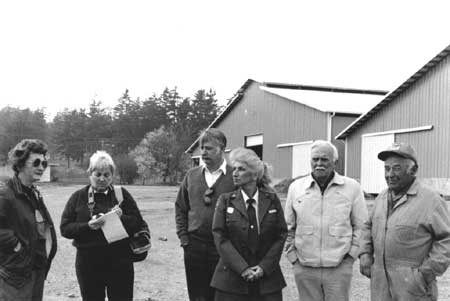 Crockett Lake Deed Transfer, March 1990. Left to right: Iris Engle, Whidbey News-Times reporter Mary Kay Doody, NPS Regional Chief of Lands Harlan Hobbs, EBLA Project Manager Cindy Orlando, EBLA Trust Board Chairman George Knapp, and Robert Engle.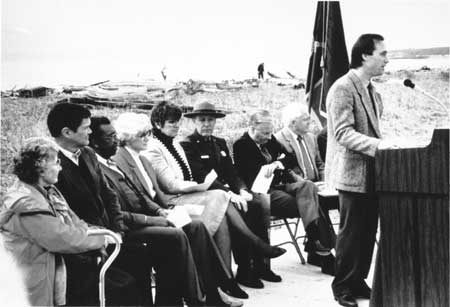 Transfer Ceremony, Keystone Spit, 1988. Left to right: Maureen (Mrs. Al) Ryan, Island County Commissioner Dick Caldwell, Washington State Parks Commissioner Moyes Lucas, Washington State Rep. Mary M. Haugen, EBLA Trest Board Chairwoman Vicki Brown, EBLA Project Manager Dick Hoffman, U.S. Rep. Al Swift, NPS Regional Director Charles Odegaard, and Friends of Ebey's Spokesman Ken Pickard, speaking.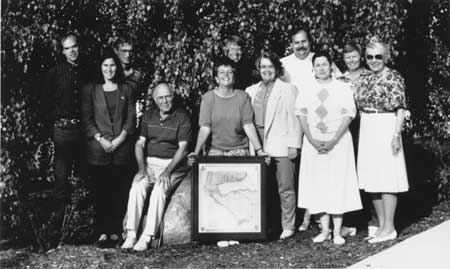 EBLA Trust Board and Staff, 1993. Left to right: Rob Harbour, Gretchen Luxenberg, Wilbur Bishop, Herb Pickard, Pat Howell, Mark Gale, Benye Weber, Terry Doran, Ann Fabacher, Valerie Arnold, and Charline Scoby.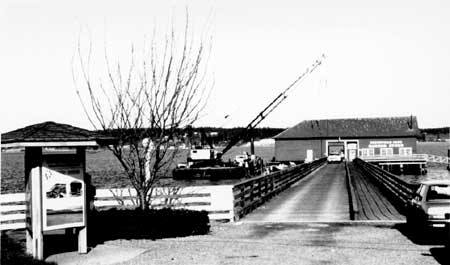 Coupeville Wharf and Interpretive Wayside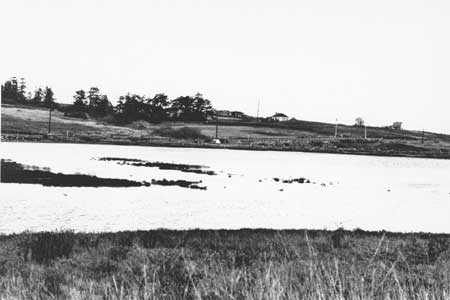 Panorama of Grasser's Hill and Lagoon.
---
---
adhi/photos3.htm Last Updated: 27-May-2000