Aztec Ruins

---

Administrative History

CHAPTER 10: THE MISSION OF MISSION 66 (continued)
---
FOR USERS
The Fourth Museum
An informative, attractive museum was a vital cog in the educational machinery which MISSION 66 wished to stress. Ideally it was where the goods of daily life demonstrated Anasazi adaptation to this particular setting and to each other. The great house behind the modern buildings was a mere backdrop, sterile in its excavated state except for the obvious building expertise and muscle power of Anasazi workers. The existing Aztec Ruins museum, however, did not come up to standards of the 1950s. From its beginning 20 years earlier, it was regarded as a temporary display of specimens. A drawing prepared in 1950 suggested an arrangement reclaiming the north end of the main museum room as a work area. This loss of space would be compensated for by a new extension southward. The actual square footage of exhibition space would not increase. [4] This remodeling was not done. Six years later the MISSION 66 prospectus prepared by Superintendent Homer Hastings stipulated that a first program for the monument must be either the rehabilitation of the existing museum, provisions for additional exhibit space, or both. [5] The prospectus, including an estimated $136,000 for new construction to incorporate a museum, was approved in 1957 by Robert M. Coates, acting chief of MISSION 66. [6] Finally, during the tenure of Albert H. Henson, the fourth, and only adequate, Aztec Ruins museum became a reality (see Figure 10.1). More than 40 years passed since Henry Abrams expressed his dream of just such a depository.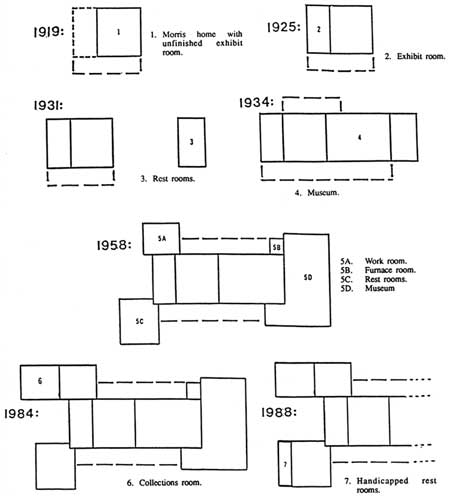 Figure 10.1. Evolution of Visitor Center.
(click on image for an enlargement in a new window)
On May 21, 1958, an invitation for bids on a new museum wing to the administration building at Aztec Ruins National Monument was issued by the Western Office, Division of Design and Construction, in San Francisco. [7] Seven months later the Farmington Daily Times announced that the construction was completed. It was designed by Charles Sigler and overseen by Ray T. Olsen, both of the Western Office, Division of Design and Construction, and executed by Goodman and Sons, contractors of Farmington. The cost was $72,631.90 (see Table 10.1), a phenomenal sum when considering that the museum proposed 20 years earlier overshot the $9,000 limit of the total administration-museum building and was eliminated.
Table 10.1. MISSION 66 Expenditures
Aztec Ruins National Monument
Funded in Fiscal Years 1958, 1959, 1960, 1962a

---

Public Projects

Museum
Visitor Center
Trails, 0.7 miles
Wayside Exhibit
$ 72,631.90
74,508.77
5,908.42
332.23

Utilitarian Projects

Residence #9
Utility Building
Parking area
Sewer System
Irrigation System
Fence
Walls, well house, gate
2 fire hose houses
Lawns
$ 24,951.34
7,615.91
3,000.00
13,182.83
3,333.59
2,293.34
3,684.42
1,532.71
418.00

---

aAztec Ruins National Monument, MISSION 66 Accomplishments; Superintendent to Regional Director, National Park Service, July 1, 1956; July 16, 1963; August 20, 1963 (Document file, Aztec Ruins National Monument Headquarters, Aztec, New Mexico).
Although the first plans for this fourth Aztec Ruins museum called for a square room to be added to the northeast corner of the administration building, it emerged finally as a squared-U room of approximately 1,200 square feet wrapped around the east end of the masonry-walled lobby built in the 1930s. A southern projection extended at the east end of the entrance porch and a northern projection matched it at the opposing end of the rear porch. [8] The northern room housed a new furnace to replace the obsolete heating apparatus in the basement. Constantly rising costs ruled out the sort of imitation of Anasazi architectural details as had enhanced the first lobby.
The lobby, formerly used for orientation, became a place where visitors could sit to enjoy Admatic projected scenes related to the Anasazi experience or their colorful Four Corners homeland. Several wall bays still held stationary exhibits. One of these was a cross section of a hypothetical deposit to show how trash layers accumulated. This exhibit was put in place after 1935.
---
---
azru/adhi/adhi10a.htm
Last Updated: 28-Aug-2006