Public Lands Information Center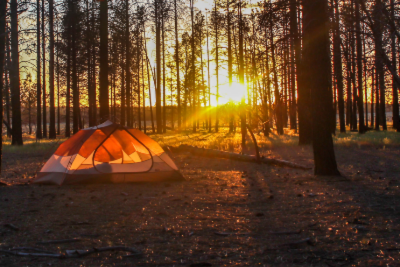 Camping | Dispersed
Many people enjoy the solitude and primitive experience of camping away from developed campgrounds and other campers. Dispersed camping is the term used for camping outside of a developed campground. In some popular dispersed camping areas, camping is limited to designated sites only.

There are extra responsibilities and skills that are necessary for dispersed camping. It is your responsibility to know these before you go camping. Camping rules and regulations apply to make your experience safe, and to keep the natural resources scenic and unspoiled for other campers. All dispersed campers need to be self-contained. No amenities are provided; such as water, restrooms or trash cans. Pack it in, pack it out. Inspect your campsite and rest areas for trash or spilled foods. Pack out all trash, leftover food, and litter.

Dispersed camping means no bathrooms and no outhouses. Deposit solid human waste in catholes dug 6 to 8 inches deep at least 300 feet from water, camp, and trails. Cover and disguise the cathole when finished. Pack out toilet paper and hygiene products. For those with camp trailers, dispose of waste and grey water at dumping stations.
Dispersed Camping Information
Saint George BLM Field Office
Arizona Strip BLM District Office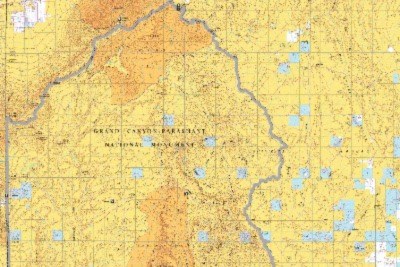 Maps
Grand Canyon-Parashant National Monument
Arizona Strip District Office | Bureau of Land Management
Saint George Field Office | Bureau of Land Management
Kanab Field Office | Bureau of Land Management
Pine Valley Ranger District | Dixie National Forest
Permits | Forest Products
Christmas Tree Permits
Fuelwood
Volunteer Opportunities
Volunteers from the local community support federal agency staff at the front desk of the Public Lands Information Center to assist visitors with trip planning and share information regarding recreational opportunities on public lands, rules and regulations, ranger-led programs, and natural and cultural resources.
Last updated: June 23, 2023