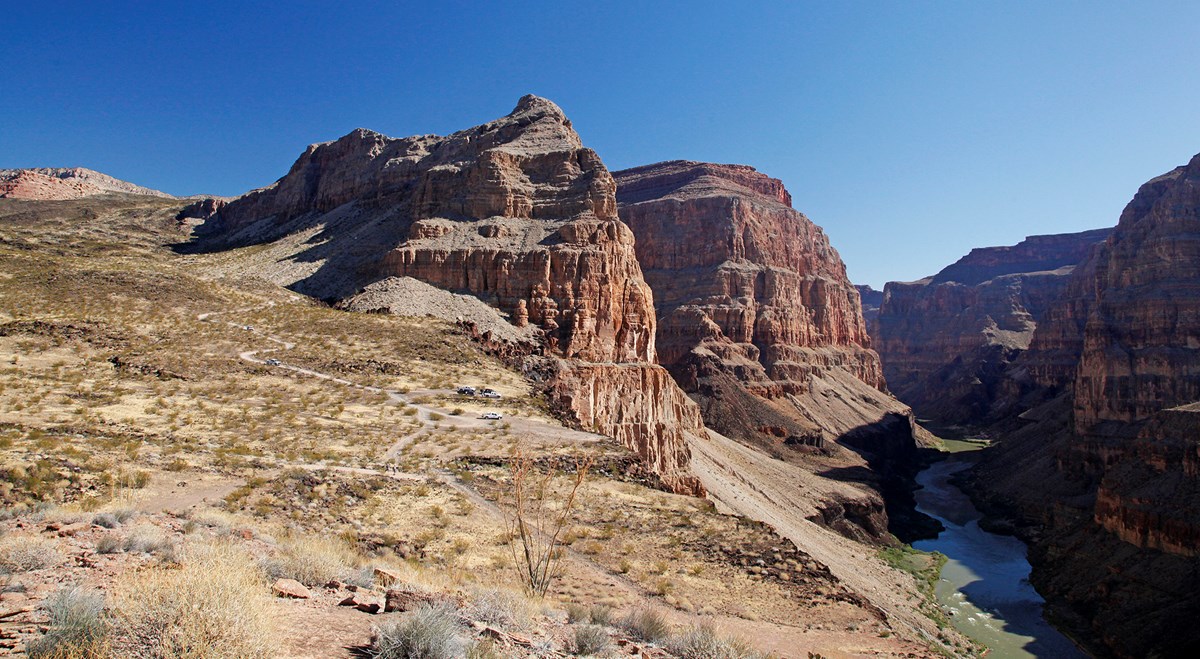 These road descriptions refer to the main visitor routes south of the Mount Trumbull schoolhouse. Roads are listed in numerical order. Use this guide with the
BLM Arizona Strip Visitor Map.
Most roads in this area should be explored with a high clearance four wheel drive vehicle with all-terrain tires in good condition at a minimum. However, some roads are only suitable for UTVs or specially modified short wheelbase 4x4s.
This is not a complete guide to all roads in the Whitmore Canyon area. This list includes numbered and unnumbered roads on the BLM map that are used by the recreating public frequently. For all other roads assume they are for specially modified short wheelbase 4x4s. Some are only for UTVs. Always turn around if it gets too rough for your vehicle.