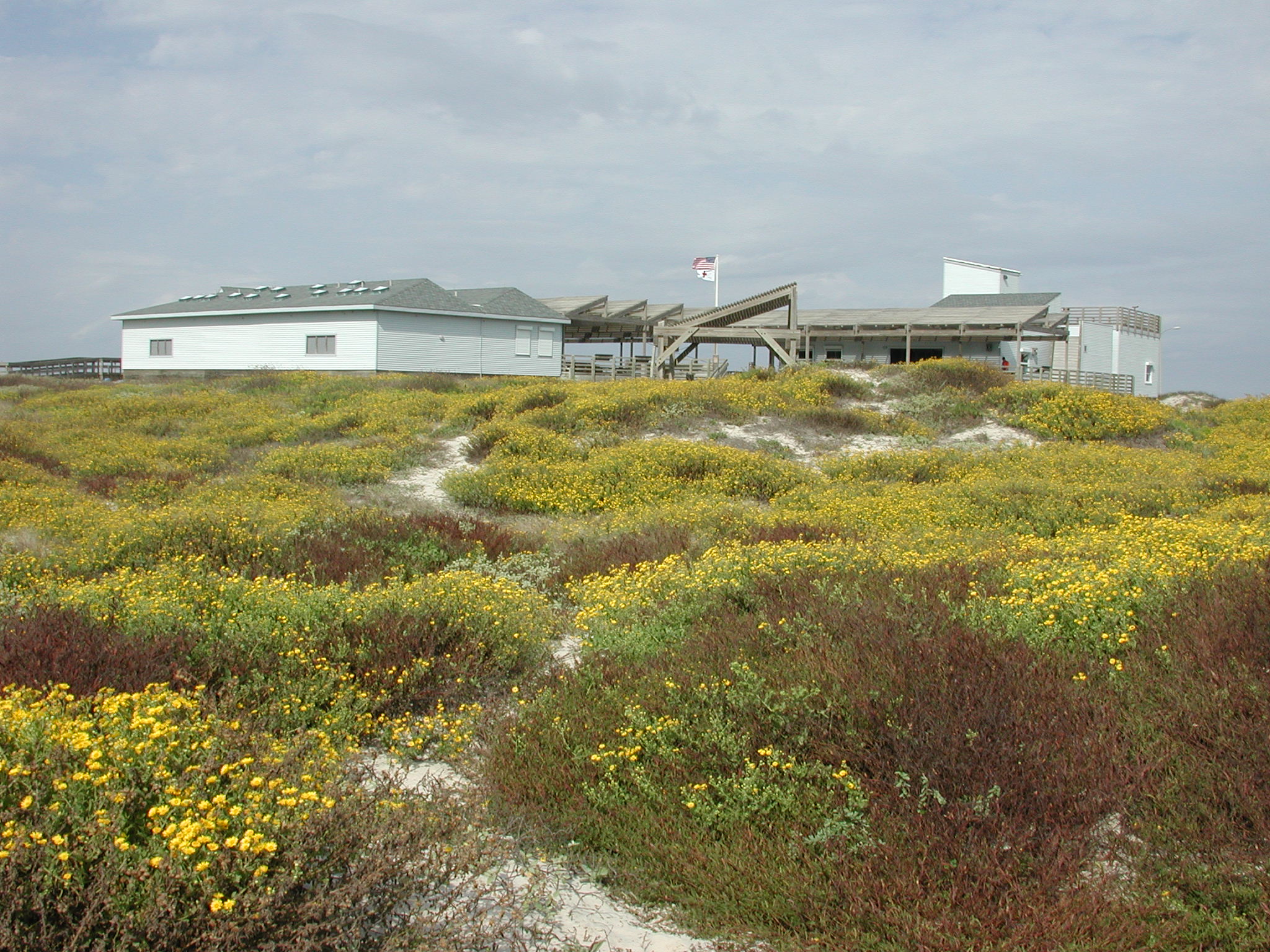 Malaquite Visitor Center
Malaquite Visitor Center offers an information desk, small museum, and bookstore/giftshop. It is open year-round (with the exception of Christmas Day) from 9:00 a.m.-5:00 p.m. The visitor center is wheelchair-accessible with ramps to the main deck and an elevator to the main observation deck. Beach wheelchairs are available at no charge. There is also a handicap accessible observation deck for looking out over the dunes, grasslands, and Gulf of Mexico.
Restrooms and cold-water rinse showers on the deck remain open throughout the night, but are closed from 7:00-9:00 a.m. each morning for cleaning.