Traveling Down Island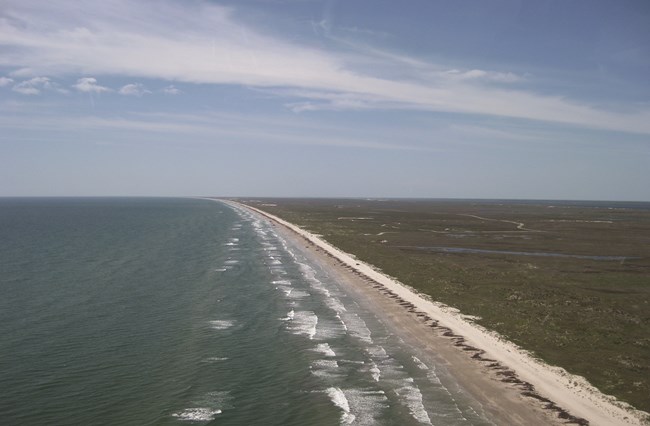 Padre Island National Seashore is one of the last undeveloped shorelines in the world, and is one of the only beaches of its kind that is open to driving on 60 of the 70 miles that it protects.
Malaquite Beach is the stretch of the National Seashore that is closed to driving. If you continue to the end of the paved road (Park Road 22), you will be driving on the beach in no time!
Remember that in Texas all beaches are public highways and all traffic laws apply, including seat belt regulations. All vehicles traveling on Padre Island National Seashore must be street legal and licensed. Please note that, with rare exception, Texas will not license all-terrain-vehicles (ATVs) for use on highways (The National Seashore has one of the few exceptions, because it uses ATVs to patrol for nesting sea turtles.).
The driving conditions at the beach are constantly changing due to the currents, winds, and tides. Please call the Malaquite Visitor Center at 361.949.8068 to ask about current driving and weather conditions.
Changing conditions and marine debris washed ashore by the currents can sometimes make for hazardous driving. Click on the following link to learn some simple driving tips and regulations in order to best prepare for your trip down island.


Last updated: June 22, 2018