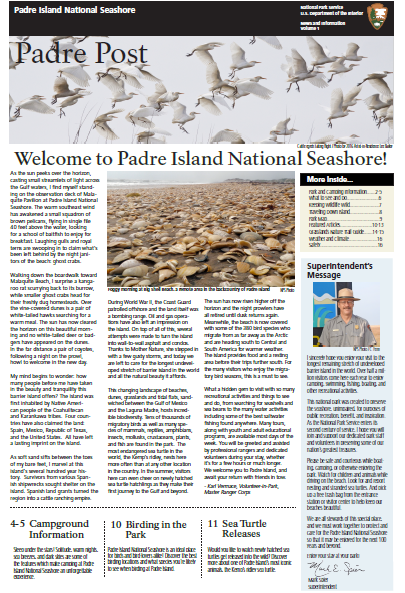 Download (PDF, 17.4 MB) the 2017 edition of Padre Post, Padre Island National Seashore's annual newspaper.
In the 2017 Issue:
A Dune Perspective
Beachcombing at Padre Island
What to See and Do
Traveling Down Island
Keeping Wildlife Wild
Birding in the Park
Why Is There So Much Trash?
How to Catch a Sea Turtle Release
VIP's in the Park
The History of the Dunn Ranch
Your Fee Dollars at Work
How to Leave No Trace
Gone Fishing
Grasslands Nature Trail Botanical Guide

We also have previous issues of the park newspaper available for download from our archives.