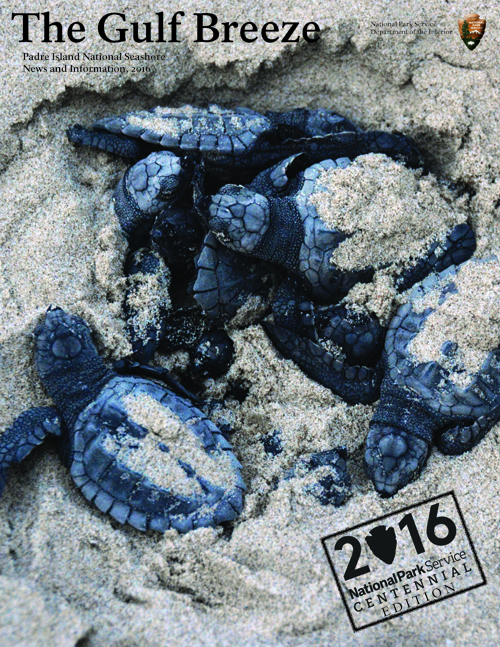 Download (PDF, 4.82 MB) the 2016 edition of The Gulf Breeze, Padre Island National Seashore's winter newspaper.

In this NPS Centennial Issue:
A Commitment to Restoration
Through the Eyes of a Volunteer
Nemesis
From Gulf to Laguna
Bringing Art Back into the Park
A New Frog for Padre!
Ralph Yarborough: Champion of Padre Island
The Padre Island of the Past
Could this be the Padre Island of the Future?