Volunteer With Us!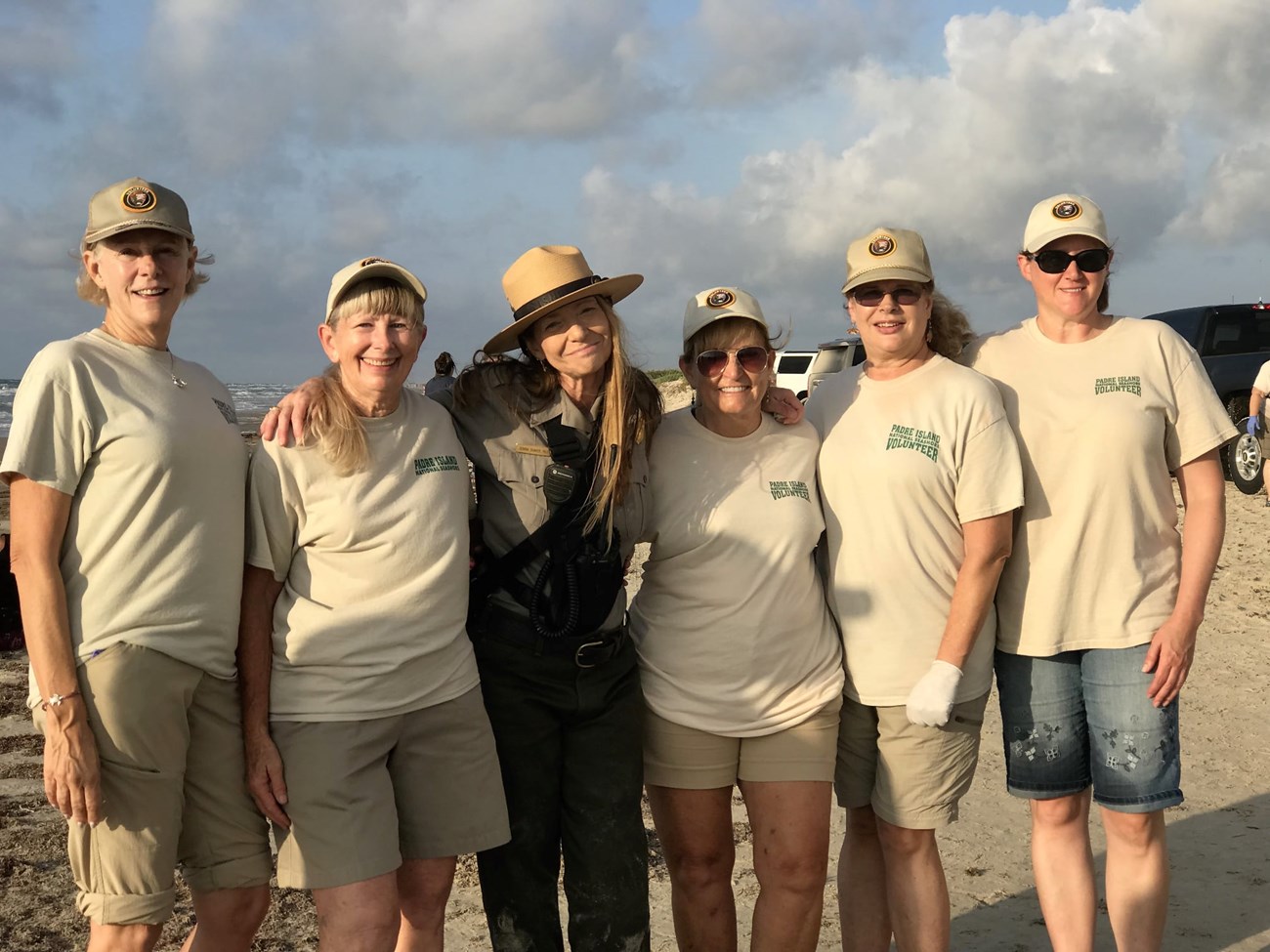 Volunteer with the Division of Sea Turtle Science and Recovery!
Come volunteer with us! We love our volunteers and couldn't do our work without them. We rely on volunteers to patrol for nesting turtles, rescue sick and injured turtles, and more. Below you'll find information about our two main volunteer activities, searching for cold-stunned green sea turtles and helping to find and protect nesting Kemp's ridley sea turtles.

If you have questions about this training or our volunteer program, please call the turtle lab at 361-949-8173, ext. 268 or send us an email: e-mail us. For general information, news and program updates about Padre Island National Seashore's Division of Sea Turtle Science and Recovery Program, please visit the our Facebook page: Sea Turtle Program Facebook Page

For other opportunities to volunteer at Padre Island National Seashore, contact the park's main volunteer page.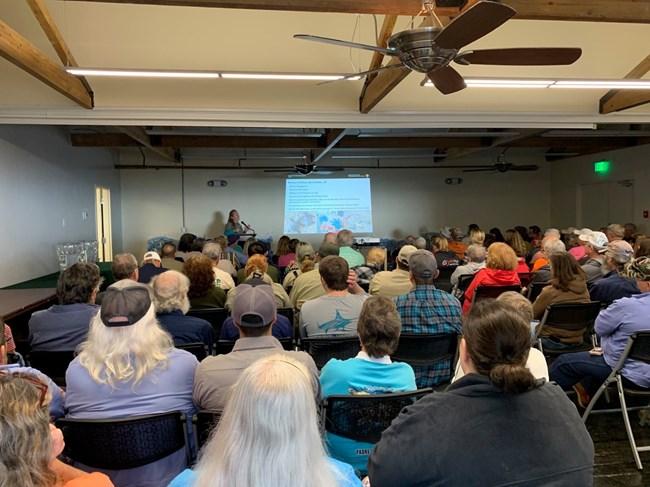 Cold Stun Season (Autumn-Winter)
Juvenile green sea turtles are our most common year-round resident sea turtles in South Texas waters. They are regularly seen swimming near jetties and feeding on algae growing on rocks at the Packery, Aransas Pass, and Mansfield Channels. Normally these turtles fare well in our waters, but sometimes natural or inadvertent human factors harm these gentle turtles and we must spring into action to help them. Assistance from volunteers and the public can make all the difference in survival of these turtles. In this article we provide details about training that we will provide so that volunteers and the public can help us rescue green turtles that become incapacitated during periods of freezing air temperatures. By aiding with rescue of these helpless, cold stunned individuals, one can aid with recovery efforts for this federally listed Threatened Species.

Padre Island National Seashore's Division of Sea Turtle Science and Recovery Program is part of the Sea Turtle Stranding and Salvage Network, a national network that documents sea turtles found washed ashore or floating, alive or dead. We and other network participants in Texas respond to reports of stranded sea turtles all year long. However, every few years a severe cold front passes through South Texas causing local bay temperatures to drop rapidly. Influenced by the drop in water temperature, many sea turtles become "cold stunned". Cold stunning is the most significant source of mortality in the green turtle population in Texas today. These reptiles become immobilized and float to the surface of the water or wash ashore. If cold stunned turtles are not found and protected, they will succumb to exposure, predation, drowning, or boat strikes. Most cold stunned turtles found and taken to rehabilitation will survive.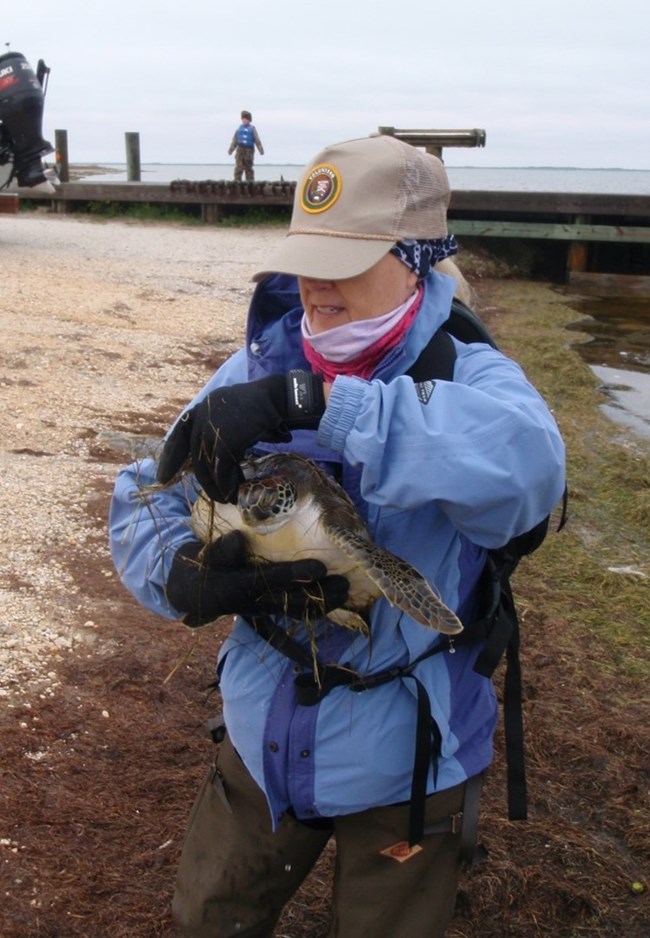 During recent cold stunning events, hundreds to more than 1,000 green turtles were found cold stunned in Texas. Stranding network participants search for stranded sea turtles and respond to reports from the public, but during a large cold stunning event we often turn to volunteers and the community for assistance.

Typically, most cold stunned turtles are found washed ashore on the leeward side of south Texas bay shorelines, but some are found floating. It is challenging to find and rescue cold stunned green turtles. The search area is large and the weather is often cold and rainy. Additionally, turtles could be found over a period of several days or weeks after a cold stunning event. The ability to mobilize and respond to cold stunning events is critical for the survival of turtles. More "boots on the ground" will increase the chances of recovery, rehabilitation and ultimately survival since the quicker that cold stunned turtles are rescued, the better chance they have of surviving.

In order to prepare volunteers and the community, Padre Island National Seashore's Division of Sea Turtle Science and Recovery conducts an annual training session to inform people on how to aid with locating and recovering cold stunned sea turtles should a cold stunning event occur. The training is usually scheduled in October. The session is free and open to the public. Participants do not need to sign up in advance.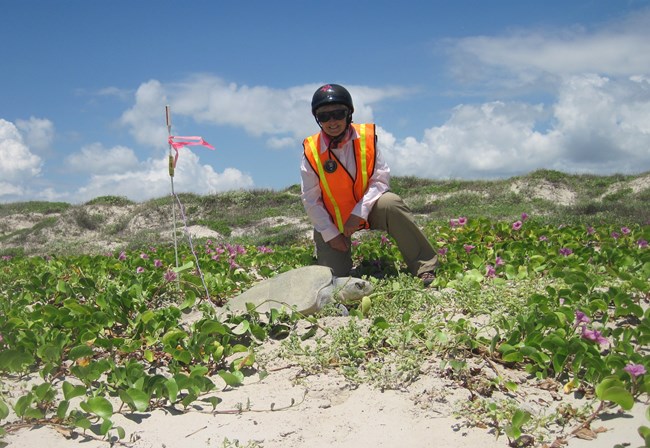 Kemp's Ridley Nesting Season (Spring-Summer)
Volunteers with our program help find, document, and protect nesting Kemp's ridley sea turtles and their eggs on North Padre Island. A variety of local, national, and international partners conduct simultaneous patrols for nesting Kemp's ridley turtles and their nests elsewhere in Texas and on the Gulf coast of Mexico. We are proud to say we have many returning volunteers, but we are always seeking to recruit additional volunteers to help with the increasing needs of the program.

Most people volunteering with our turtle project help patrol to find, document, and protect nesting Kemp's ridley turtles and their eggs using our Utility Transport Vehicles (UTVs). Patrols are during daylight hours since Kemp's ridleys nest mostly during the day, along designated routes on the northern section of North Padre Island. Volunteers conducting UTV patrols are paired with Biological Science Technicians. Volunteers can also help in other ways such as radio dispatching or conducting walking patrols on local Gulf beaches. Volunteers also help with operational support activities such as transporting eggs to our incubation facility by beach and highway.
Training consists of a Classroom Session and UTV Training/Safety Classes. If you are interested in participating in the UTV patrols, you must attend one of the UTV Training and Safety classes, in addition to one of the Classroom Sessions. Volunteers wishing to conduct walking patrols and/or UTV patrols must successfully complete a short physical fitness test, which will entail a short walk at your own pace immediately after the Classroom Session. For the physical fitness test, please wear comfortable clothes and walking shoes, and be prepared for all types of weather.

For the UTV training, you must wear long pants, long sleeve shirt or jacket, and ankle-high boots. If you do not wear the appropriate clothing, you will not be allowed to participate in the UTV class. Because of high demand to attend these classes, space is very limited so come prepared. Additional safety gear (such as helmets, safety glasses and safety vests) will be provided at the training.

Volunteers must be at least 18 years of age and must possess a valid driver's license. Volunteers are asked to make a commitment of at least 10 hours a month for each month of the patrol season (April through mid-July), or at least 30 hours over the entire patrol season (this does not include training hours). Housing is not provided to volunteers.

Training is usually scheduled in February and March. The training is free and open to the public. Space is limited and fills quickly.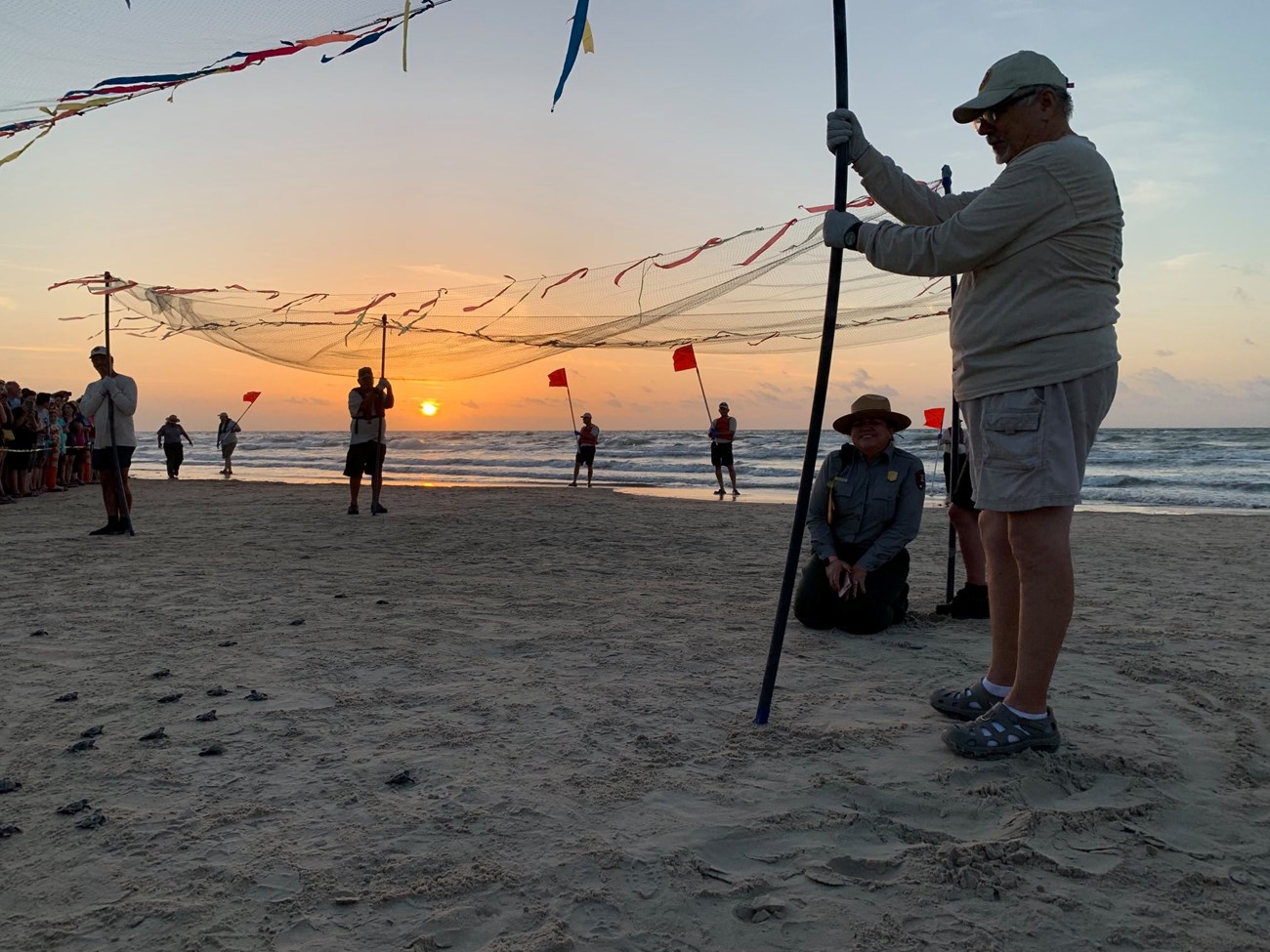 Last updated: January 21, 2023