facility management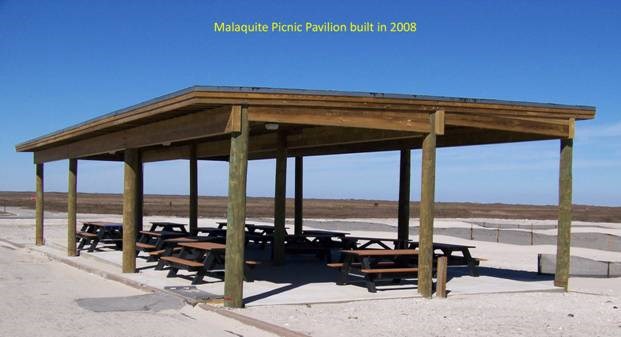 The Primary duties of the Facility Management Division are: to change the light bulbs that go out, unclog the toilets as needed, fix the heating on cold days, fix the air–conditioning on hot days, keep the park vehicles running, sweep and mop the floors as necessary, and on occasion build something−right?
No.
This is how matters may appear on the surface, but as with many other subjects, the truth is far from what is commonly perceived. In our busy world we are often forced to notice only those matters that effect us at the moment and directly rather than past matters that are no longer of immediate concern. As a result, when we think of someone else, not to mention another unit, we tend to remember primarily those actions that we see most frequently. For example, because an employee in the headquarters building may see a facility management worker in the process of emptying trash more frequently than he or she sees anyone else in the Facility Management Division, that worker and that task become the image of the Facility Management Division to that person. This is even more so the case with visitors to the park, who may see that worker performing that task once and for the rest of his or her life, that visitor believes that the Facility Management Division's sole purpose is to empty trash. This is no one's fault; no one is to blame; it is just human nature of which we are all guilty.
The truth is that the Facility Management Division accomplishes much more than is routinely observed by the average individual and is capable of even more.
The official mission of the Facility Management Division is to provide leadership and policy direction to ensure the stewardship of the park's constructed assets and the development of its maintenance workforce. The Division is therefore responsible for:
• Facility management policy and program development;
• Liaison with the Intermountain Regional Office and other entities as authorized by the park Superintendent;
• Budget formulation advocacy and prioritization;
• Standards and procedures for the operation and maintenance of facilities;
• Promoting life-cycle asset management across program areas;
• Adopting new technologies to support program objectives; and
• Advising the Superintendent on matters relating to Facility Management
• To protect and preserve park assets
• To provide visitor satisfaction and understanding
• To protect resources
To that end, since August, 2007, the Facility Management Division has accomplished these major projects:
1. Rehabilitated the park firing range by enhancing the bullet stop, adding firing lanes, and upgrading the targets and firing positions among other things.
2. Constructed a 50 ft. by 75 ft. garage for maintenance and storage of the Sea Turtle Science and Recovery (STSR) Division's fleet of Utility Terrain Vehicles (UTVs).
3. Replaced the superstructure anchors for the visitors center and headquarters buildings
4. Replaced all bollards at Bird Island Basin including approximately 100 bollards at the boat ramp parking area in order to protect the surrounding grasslands from vehicle tracks and exhausts (which can start wildfires).
5. Conducted the largest hazardous materials (HAZMAT) clean-up in the coastal bend: all totaled, from October 1, 2008 to May 27, 2009, Padre Island National Seashore expended 7,885 man-hours and $268,502 picking up 1,075 tons of trash, keeping the beaches as clean as possible for the visiting public. At best current estimates, the division expended $302,437 more and an undetermined number of man-hours removing another 500 tons of trash from park beaches before the end of the fiscal year on September 30, 2009.
6. Last year the park also participated to its largest degree ever in the annual Big Shell clean-up by providing heavy equipment, trucks, and staff prior to the clean-up in order to make the beach passable for volunteers in getting to and from the clean-up area and hauling trash from there. For this effort the park expended 530 man-hours and $20,500 to assist in removing 400 tons of trash from its beaches.
7. Replaced all park dumpsters
8. Rehabilitated the volunteer campground by replacing the caliche pads with concrete ones and constructing a group/communal picnic shelter.
9. Replaced and lengthened the fencing on the western side of the headquarters complex.
10. Rehabilitated the headquarters western parking area by replacing the caliche surface with concrete.
11. Replaced deteriorating supports (technically known as "piers") underneath the headquarters building.
12. Installed steel traffic control gates at the headquarters complex and on North Beach road.
13. Replaced the control panel at the Malaquite Water Treatment Facility, which provides potable water for drinking by visitors and staff and which also provides water for fire suppression systems and fire hydrants for the Malaquite Visitor Center complex, Law Enforcement Required Housing area, and the hazardous materials (HAZMAT) storage facility.
14. Replaced the roof and upper observation deck of the Malaquite Visitor Center annex. The roof had been leaking profusely for at least five years.
15. The Facility Management Division constructed covered kiosks at Bird Island Basin RV campground, the entrance to South Beach, and at the Malaquite Campground in order to enhance the flow of information visitors, to alert visitors to park regulations, and to provide procedures for camping registration and payment of fees.
16. Replaced the visitor center air handler
17. Rehabilitated the STSR patroller's cabin, as well as added a new room to it and increased its photovoltaic power with the assistance of an alternative spring break crew.
18. Constructed over 200 lineal feet of handicapped-accessible boardwalk in the Malaquite Campground in order to provide beach access to all visitors and to provide an additional location for interpretive programs and night sky observation.
19. With volunteer assistance corrected erosion problems at the Bird Island Basin windsurfing area by filling and placing approximately 1,100 sandbags along the shoreline.
20. Striped all 8.5 miles of park asphalt roads for visitor and employee safety.
21. Reduced the size of the Malaquite Visitor Center parking lot by 4 acres, so that the acreage could be restored to native grasslands.
22. Installed environmentally-friendly "green" lighting at the Malaquite Visitors Center and in the Facility Management Offices.
23. Removed debris deposited by Hurricane Ike from 65.5 miles of Gulf beaches.
24. Rehabilitated the Malaquite Campground amphitheatre by installing new benches, a podium, a movie screen, a wooden walkway and platform (for physically-challenged visitors), electrical power, a wood box, and making modifications to the existing fire ring.
25. Built a 667 square foot picnic pavilion next to the Malaquite Visitor Center parking lot to better serve park visitors by providing additional shelter during foul weather, providing an additional picnic area and tables, and by providing an additional facility for large groups such as weddings, fishing tournaments, school groups, etc.
26. Constructed a new rinse-off shower in the Visitor Center parking lot.
27. Installed barbeque grills on 47 campsites at the Malaquite developed campground.
28. Created a five-year Blanket Purchase Agreement (contract) for trash removal.
29. Created a five-year Blanket Purchase Agreement (contract) for hazardous materials removal.
30. Updated all twelve safety plans, one HAZMAT plan, and numerous Job Hazard Analyses.
31. Built a new 13 ft. x 8 ft. trailer for aluminum can recycling.
32. Installed weather radios at all park facilities in order to ensure that park staff and visitors can stay informed of approaching or imminent hazardous weather.
33. Installed four road counters to more accurately monitor the park's visitation.
34. Cleaned and sealed campground restroom floors on the recommendation of the NPS public health officer in order to prevent the spread of disease-causing bacteria.
35. Installed water and sewer lines to the Sea Turtle Science and Recovery Division's (STSR) house-trailer, so that STSR staff would have an additional sanitary facility for use in monitoring the incubation of endangered Kemp's ridley sea turtle eggs.
36. Developed a predator-proof fence to enclose a seasonal sea turtle hatchling incubation corral at the STSR patroller's cabin 40 miles down the Gulf shoreline.
37. Replaced the dilapidated stair tread on the outside stairs leading to the Malaquite Visitor Center's upper observation deck with TREX composite lumber made of recycled plastic and wood fiber in accordance with NPS policies encouraging sustainability and green practices.
38. Prepared the National Seashore for a prescribed burn covering 2,500 acres by mowing and weed-eating around historical assets and equipment to be protected. During the prescribed burn, the Facility Management participated by providing personnel for traffic control.
39. Installed electronics cable for a Homeland Security camera system jointly owned-by the National Park Service, Customs, Border Patrol and fourteen other agencies and set up at the park's entrance station to monitor vehicles and their occupants for known or suspected criminals or illegal activity in order to enhance local law enforcement and enhance visitor security and safety.
40. Prepared the park for and responded to two parkwide evacuations for Hurricanes Dolly and Ike. Both evacuations entailed organizing and assisting in moving valuable or essential equipment (including most of the park's 60 vehicle fleet) or other material from all office areas, loading it into rented moving vans or trucks, and transporting it to the mainland including a large moving van of essential equipment being moved to San Antonio Missions National Historical Park over 120 miles away.
41. Performed fire and backflow inspections on all park facilities in order to provide continuous visitor and staff safety. In addition, the Facility Management Division assisted San Antonio Mission National Historic Park (SAAN) with water backflow inspections and replacement as necessary.
42. Provided FMSS and maintenance support to Palo Alto National Battlefield (PAAL) and Amistad National Recreation Area (AMIS) with support by sending employees to both (on one occasion for three weeks) to provide assistance and training.
43. Constructed a handicapped-accessible concrete sidewalk from the headquarters employees' parking lot to the STSR laboratory in order to provide for employee safety and ease of access for all employees, volunteers, partners, and visitors.
44. Assisted Tumacacori National Monument, Palo Alto National Battlefield, Amistad National Recreation Area, and Timpanogos Cave National Park in production of each park's asset management plan (PAMP) by providing expertise either electronically, telephonically, or through site visits.
45. Refinished the park entrance sign and the entrance sign to the Malaquite Visitor Center complex.
46. Replaced hundreds of feet of fencing around the park water treatment facilities, HAZMAT storage area, and housing area.
47. Met all Intermountain Regional Office deferred maintenance goals with project funding.
48. Outside of the Hurricane Ike and Big Shell clean-ups, during fiscal year 2008 the Facility Management Division expended at least 558 man-hours and approximately $35,178 and removed 95 tons of trash (not including that removed by the Big Shell or Hurricane Ike projects) from its Gulf Beaches.
49. Instituted the Mobile version of the Facility Management Software System (FMSS) by which data can be entered or changed in the FMSS database by workers in the field.
50. Developed and instituted an Inventory Tracking System to exert greater control over the division's inventory of vehicle parts and other supplies.
This is in addition to the routine tasks of:
1. Clearing the access passes through the dunes at both North Beach and South Beach in order to facilitate the flow of traffic.
2. Provided corrective and preventive maintenance for all of the park's 100+ vehicles including all Law Enforcement vehicles, STSR UTVs, boats, and heavy equipment (such as front-end loaders, wrecker, etc.).
3. The Facility Management Division continued to regularly remove hazardous materials from the park's 65.5 miles of beaches for the safety of both visitors and staff as well as to protect the environment.
4. Providing corrective and preventive maintenance on all park facilities (including buildings, roads, grounds, custodial, trails, & utilities) as well as providing custodial service and improvements.
5. Environmental system management
6. Conducted Energy and water audits
7. Asset management
8. Life cycle management
9. Fleet management
10. Federal highways reporting
11. Safety management
12. Project management for park
13. Sign management
And to that end, the Facility Management Division plans to accomplish this calendar year in addition to continuing the routine tasks cited above:
1. Construction of an STSR cabin at the thirty-mile marker.
2. Reroofing of the heavy equipment bays and the auto shop and carpenter shop.
3. Replace the chemical storage building.
4. Replace the siding on the park headquarters building.
5. Install boundary markers along the park's seventy-mile boundary in the Laguna Madre.
These projects are expected to be completed in near future:
1. Construction of an STSR cabin at the park's fifty-mile marker.
2. Rehabilitation of the visitors center public restrooms.
3. Rehabilitation of the visitors center deck.
4. Replacement of the visitors center and headquarters superstructure.
5. Replacement of the deteriorating concrete picnic tables at the Malaquite Campground.
6. Replacement of the surface of Park Road 22.
7. Replacement of the deteriorating benches and shade structures along the Grasslands Nature Trail.
8. Construction of a laundry facility for the park's volunteers.
9. Returning the Ranger Road staging area to natural grasslands.
10. Construction of a boardwalk for visitors from the main park road to the Novillo Line Camp.
11. Remodel the Facility Management offices.
12. Rehabilitate the Yarborough Pass Campground.
13. Rehabilitate the deteriorating quay wall at Yarborough Pass.
14. Remodel the deteriorating, cramped law enforcement facility.
Plus 22 PMIS projects as follows (as funding becomes available):
1. Remodeling one corner of the Concessions building to replace old shower tile.
2. An additional vault toilet, of the same type as seen at the entrance to South Beach, will be built in the edge of the restored area so that visitors utilizing the pavilion will have nearby restroom facilities. The new vault toilet will also provide visitors with facilities when the Malaquite Visitor Center restrooms are closed for cleaning. Replacement of three wooden gates.
3. Removing large buoys from the park beaches.
4. Restaining all exposed wood for preservation.
5. Construction of an observatory for night-sky programs.
6. Construction of four bird blinds for use by visitors and researchers.
7. Rehabilitation of the old Sea Turtle Science and Recovery Necropsy Facility.
8. Rehabilitation of the Generator building to include a hurricane/emergency supplies cache.
9. Restripe all paved park roads and parking lots.
10. Refinish the floors in the Visitors Center and Auditorium on a cyclic basis.
11. Rehabilitate the deteriorating Malaquite Water Treatment Facility (better known to park staff as "the view tower").
12. Replace sprinkler heads in the Visitor Center.
13. Replace the water pumps in the Malaquite Water Treatment Facility.
14. Replace twelve mobile transceivers in sea turtle patrol vehicles.
15. Replace the mile markers on South Beach.
16. Upgrade five Motorola consolette radios.
17. Replace two portable water pumps.
18. Replace the deteriorating fuel station.
19. Rehabilitate the Grasslands Nature Trail by improving the trail and replacing the benches and shade structures.
20. Replace the garage doors to the Auto Shop and Heavy Equipment Bays.
21. Replace the HAZMAT shredder and building.
22. Extend Park Road 22 by five miles.
If you are a park employee and have a major task or long-term project with which you need assistance, please feel free to contact the Chief of Facility Management, Larry Turk, to discuss the project and find out what Facility Management can do for you. If you have a minor task or repair request, please submit a work request to Glenda Hammond. If you are a visitor, please give your comments on park facilities to any of the personnel at the Malaquite Visitor Center or contact the appropriate park personnel via the instructions on the "Contact Us" page of this website at https://www.nps.gov/pais/contacts.htm.
Last updated: February 24, 2015