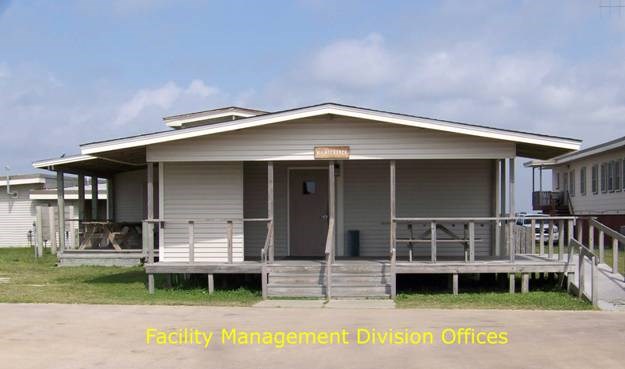 The Padre Island National Seashore Facility Management Division (often referred to as the "Maintenance" Division) constructs, maintains, and, when necessary, demolishes all the facilities within the park to include not only buildings but also roads, parking lots, campgrounds, fences, trails, vehicles, and any other man-made structures as well.
The official mission of the Facility Management Division is to provide leadership and policy direction to ensure the stewardship of the park's constructed assets and the development of its maintenance workforce. The Division is therefore responsible for:
Facility management policy and program development;
Liaison with the Intermountain Regional Office and other entities as authorized by the park Superintendent;
Budget formulation advocacy and prioritization;
Standards and procedures for the operation and maintenance of facilities;
Promoting life-cycle asset management across program areas;
Adopting new technologies to support program objectives; and
Advising the Superintendent on matters relating to Facility Management
Protecting and preserving park assets
Providing visitor satisfaction and understanding
Protecting resources
On this page you will find links to documents, slide shows, photographs and other media describing the accomplishments, ongoing efforts, and plans of the Facility Management Division to support the missions of the park and of the National Park Service.
What the Facility Management Division Does for You
2008 Park Asset Management Plan
Your Fee Demo Dollars at Work
Stimulus (ARRA) Projects
Keeping the Beaches Clean
Facility Management Division Accomplishments