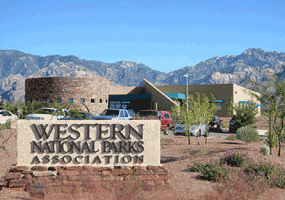 The National Seashore's cooperating association is Western National Parks Association, which is a non-profit organization. All proceeds are returned to more than 63 affiliated parks in eleven western states to fund educational, scientific, and research programs not supported by taxes.
At the Malaquite Visitors Center, WNPA operates a small bookstore carrying postcards, magnets, posters, bookmarks, and a wide variety of books on local history, birds, sea turtles, other local wildlife, and much more.
For more information contact the park's WNPA representative at (361) 949-8069 or wnpa@pais.org.