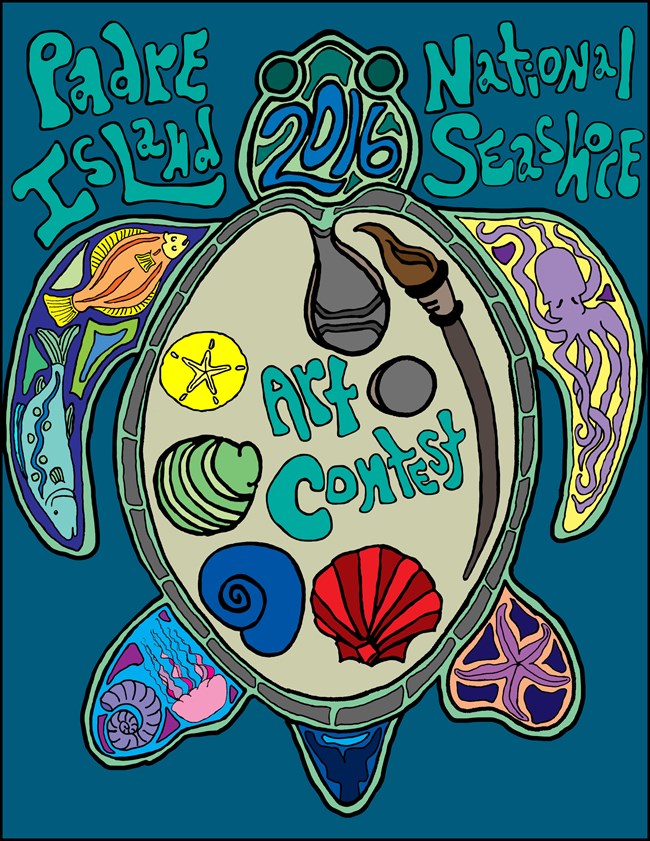 Find Your Park Art Contest
This year is the National Park Service's 100th year celebration. Over the year national parks have always been a place for artist to be inspired. We are celebrating our centennial with art and inviting students to submit expressing their connection to Padre island National Seashore. Finding your park through art and exploration is a great way for kids to think about the beauty of nature and their connection to it.
Entries should showcase the landscape and resources (both natural and historic) of Padre Island National Seashore. By participating we hope students will learn how they are connected to their national parks.
Deadline for Entries
All entries must be received by Padre Island National Seashore by March 30th, 2016. Art will be shown april 23rd - May 7th at the Janet F. Harte Library in Flour Bluff.
For more information:
Download
(PDF 116 KB) Rules and Guidelines