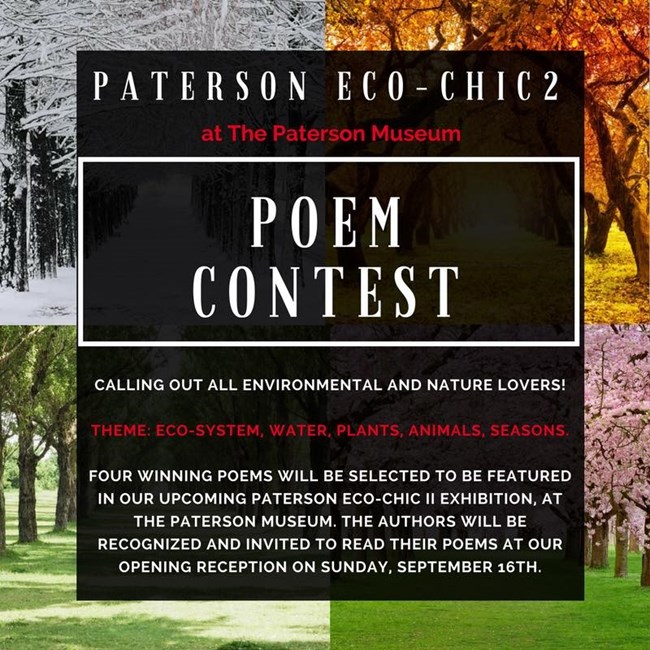 Poem Contest: Call Out to All Nature Lovers!
Theme:
Eco-System, water, plants, animals, seasons.
Four winning poems will be selected by the Museum's panel to be featured in their upcoming Paterson Eco-Chic II Exhibition, at the Paterson Museum. The authors will be recognized and invited to read their poems at our opening reception on Sunday, September 16th.
Criteria:
Adults and children, Grade 7 and up

One poem per person

Original poetry, only

One page, single spaced

It doesn't need to rhyme
Deadline for submissions: April 12th 2018
Please submit poem, your name, age (if 18 or under) and contact phone number by Email to e-mail us
The winners will be announced on our Museum Facebook page on April 21st. https://www.facebook.com/ThePatersonMuseum/