Vegetation Management Plan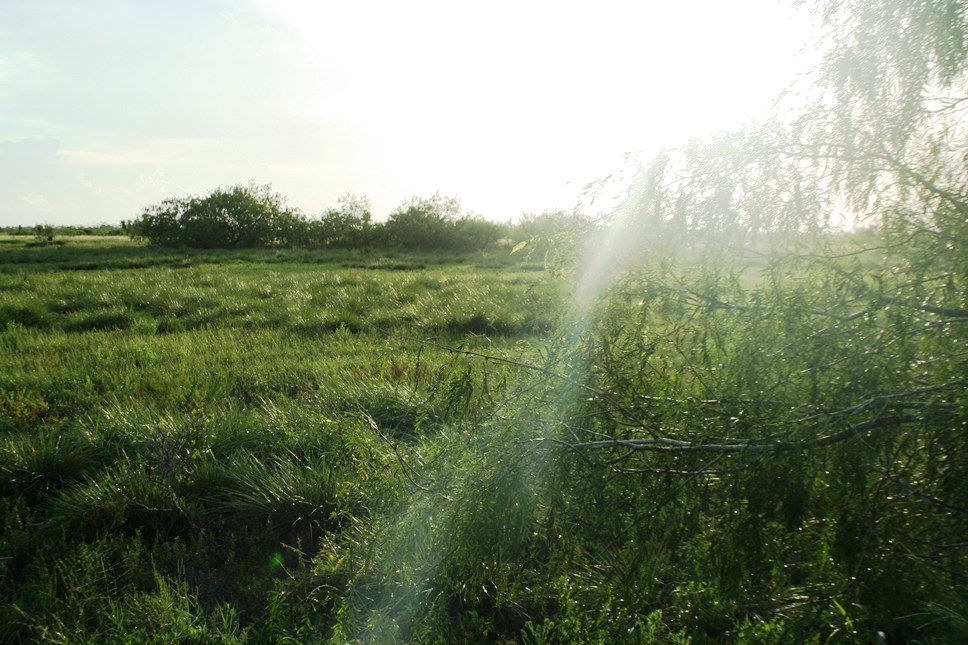 Restoring the Cultural Landscape at Palo Alto
Despite the largely undeveloped nature of Palo Alto, 20th Century activities have altered the physical environment and continue to harm the historic character of the battlefield. The primary concern is the continuing encroachment of native woody and cacti species on the historic gulf cordgrass prairie. This is a result of altered hydrology at the park, past land management practices, and the lack of a proactive vegetation management program.

However, the park has the opportunity to restore or lessen altered landscapes on the core battlefield. Developing a comprehensive and integrated vegetation management plan would allow the park to fulfill its legislative mandate of preserving the historic character of site.
Putting a Plan in Place
In FY 2014, the park finalized the Integrated Vegetation Management Plan and Environmental Assessment, including a signed Finding of No Significant Impacts for the NPS preferred alternative. The NPS's preferred alternative was the selected action because it best met the project objectives:
Restore and maintain the cultural landscape of the core battlefield area of Palo Alto in the most effective, efficient, and environmentally-sensitive manner.
Control, and eventually eliminate, the presence of exotic plants within the park.
Provide visitors with safe and enjoyable access to the resources.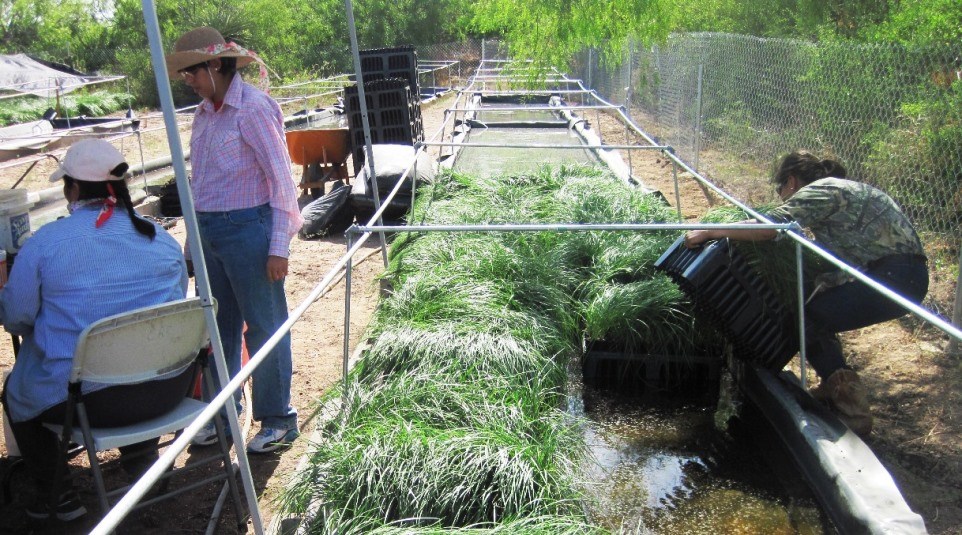 Application
Palo Alto Battlefield can now implement a vegetation management program utilizing a full range of treatments to restore and maintain the park's cultural landscape. These treatments include the following measures:
Mechanical
Cultural (including the use of prescribed fire)
Chemical
Biological
In brief, the park plans to remove the invasive woody and cacti vegetation from historic grassland prairie and reintroduce gulf cordgrass. The park will use prescribed fire to promote the development of the cordgrass and keep the woody and cacti plant species at bay.

As part of this program, specific multi-purpose and targeted vegetation monitoring protocols will be developed and implemented in coordination with the NPS personnel of the Gulf Coast Inventory and Monitoring Network, Gulf Coast Exotic Plant Management Team, and fire ecologists. These protocols will:
Define the effectiveness of specific vegetation management treatments.
Provide early detection of newly invading species.
Determine fire effects on native and non-native vegetation.
Determine cultural landscape restoration success in the core battlefield of Palo Alto.
We would like to hear from you. Please contact the park's
Resource Manager
for any comments or questions regarding the park's vegetation management plan.
Last updated: December 11, 2018