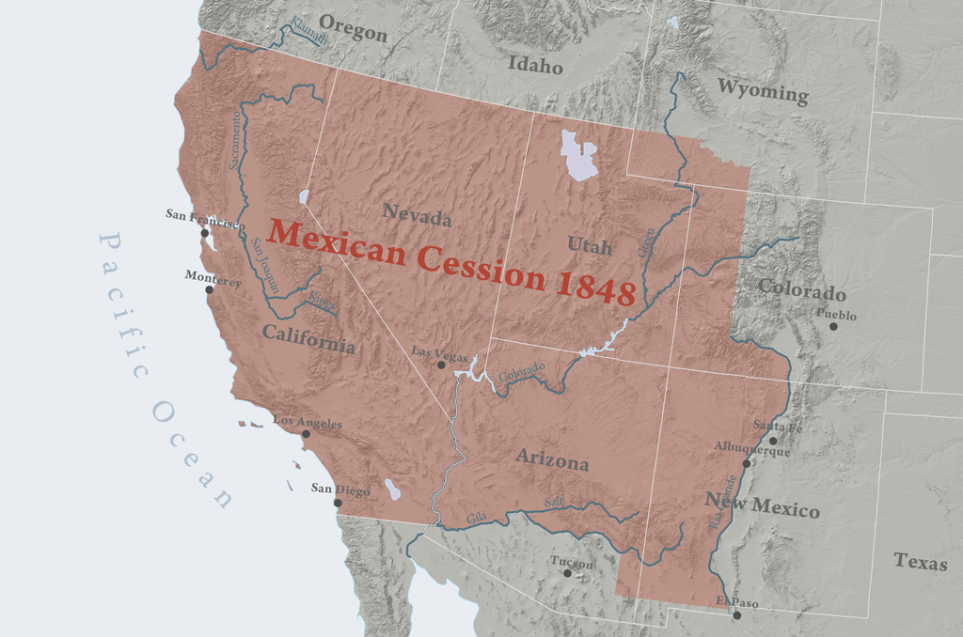 War Comes to a Close
Although U.S. troops occupied their capital, Mexican leaders hesitated to cede territory. This caused negotiations to drag on for months. Finally, on February 2, 1848, the U.S and Mexico came to terms. In the Treaty of Guadalupe-Hidalgo, Mexico agreed to surrender all claims to Texas and accept the Rio Grande as the boundary of that state.

Mexico also agreed to sell its New Mexico and Upper California territories to the U.S. for the price of $15 million. The treaty resulted in Mexico losing half its national territory and the U.S. doubling in size.