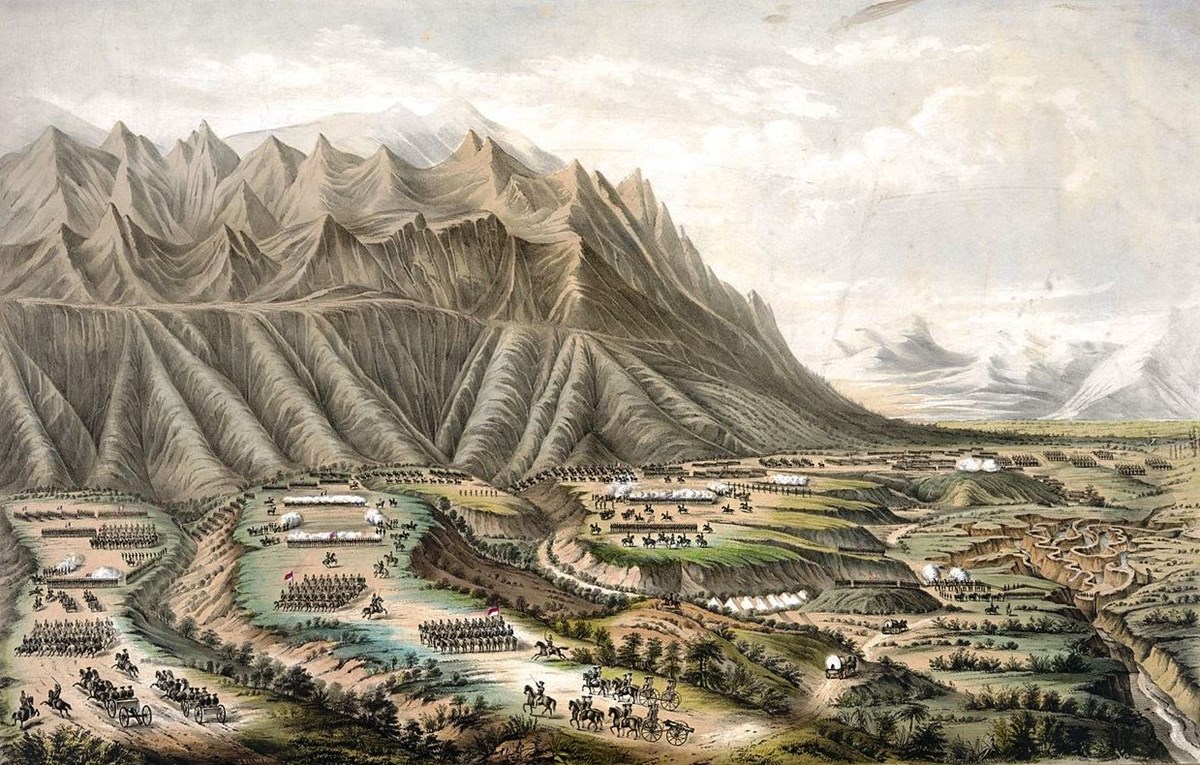 Success Meets Resistance
In the aftermath of the battles on the Rio Grande, many U.S. soldiers felt certain their success would yield an early end to war. However, Mexican leaders were determined to fight. Despite continuing U.S. pressure and a growing list of defeats, Mexican leaders came to view the conflict as a war of honor and resisted for almost two years.
The Campaign Continues
In the summer of 1846, the war shifted west as army and naval forces began the conquest of Mexico's New Mexico and Upper California territories. The takeover was complete by January 1847. But Zachary Taylor's forces would remain at the forefront of military activity. After adding thousands of volunteer soldiers to his once-tiny force, Taylor left Matamoros in August 1846 and advanced toward the Mexican interior.