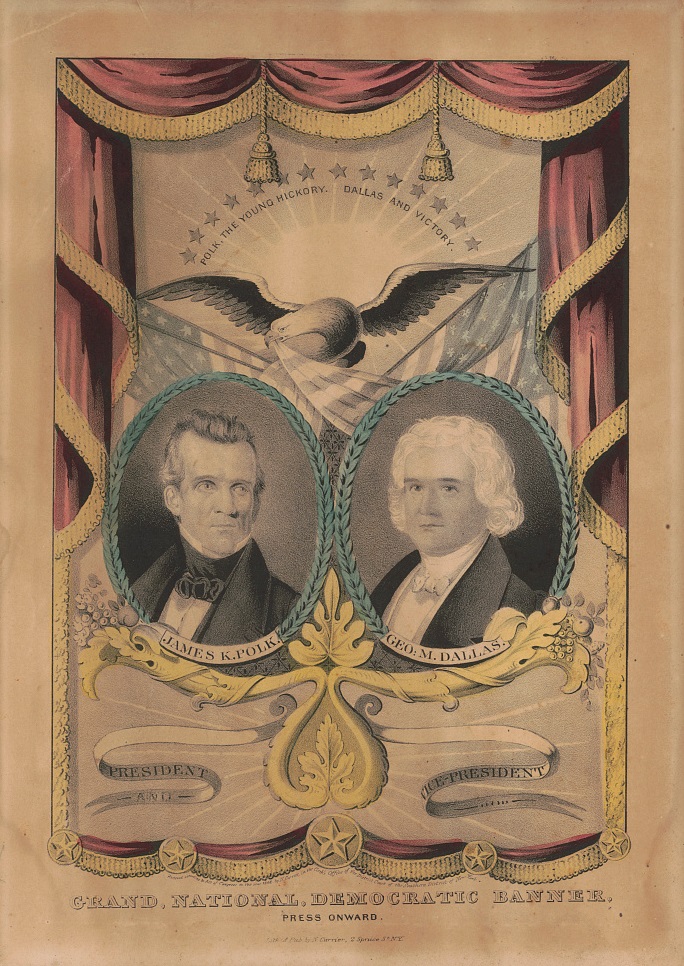 The 28th Star
In the spring of 1846, disputes over the ownership and boundaries of Texas pushed the U.S. and Mexico towards war.
On December 29, 1845, President James K. Polk fulfilled a long-standing campaign promise by welcoming the former Republic of Texas into the Union. But Mexicans insisted Texas was rightfully part of their country. Although Texans claimed independence from Mexico in 1836, Mexican leaders had never recognized Texas sovereignty.
The Mexican government still held faint hopes of regaining control of the rebellious state. They denounced U.S. annexation of Texas as an act of aggression against Mexico.