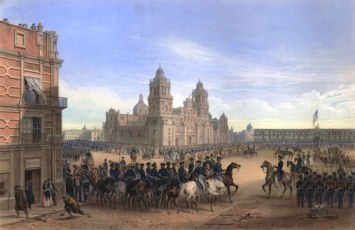 Links to the past
Palo Alto Battlefield strives to promote understanding and awareness of the U.S.-Mexican War, its causes, and consequences. In keeping with its mission, the park encourages discussion of all aspects and perspectives of this important event.
The following list of U.S.-Mexican War related sites is meant to provide a variety of perspectives and opinions. It does not imply that Palo Alto Battlefield and the National Park Service endorse the material presented.
General views of the U.S.-Mexican War
Descendants of Mexican War Veterans - Lineage society for descendants of Mexican War veterans
Aztec Club of 1847 - Originally a society formed by U.S. military officers who participated in the occupation of Mexico City in 1847
The History Guy: The Mexican-American War - General overview of the war.
U.S.-Mexican War 1846-1848 - Companion site to the PBS documentary of the same name.
U.S.-Mexican War and the Peoples of the Year 2000 - A look at the war with a focus on the indigenous populations of North America