Chanti's Chit Chat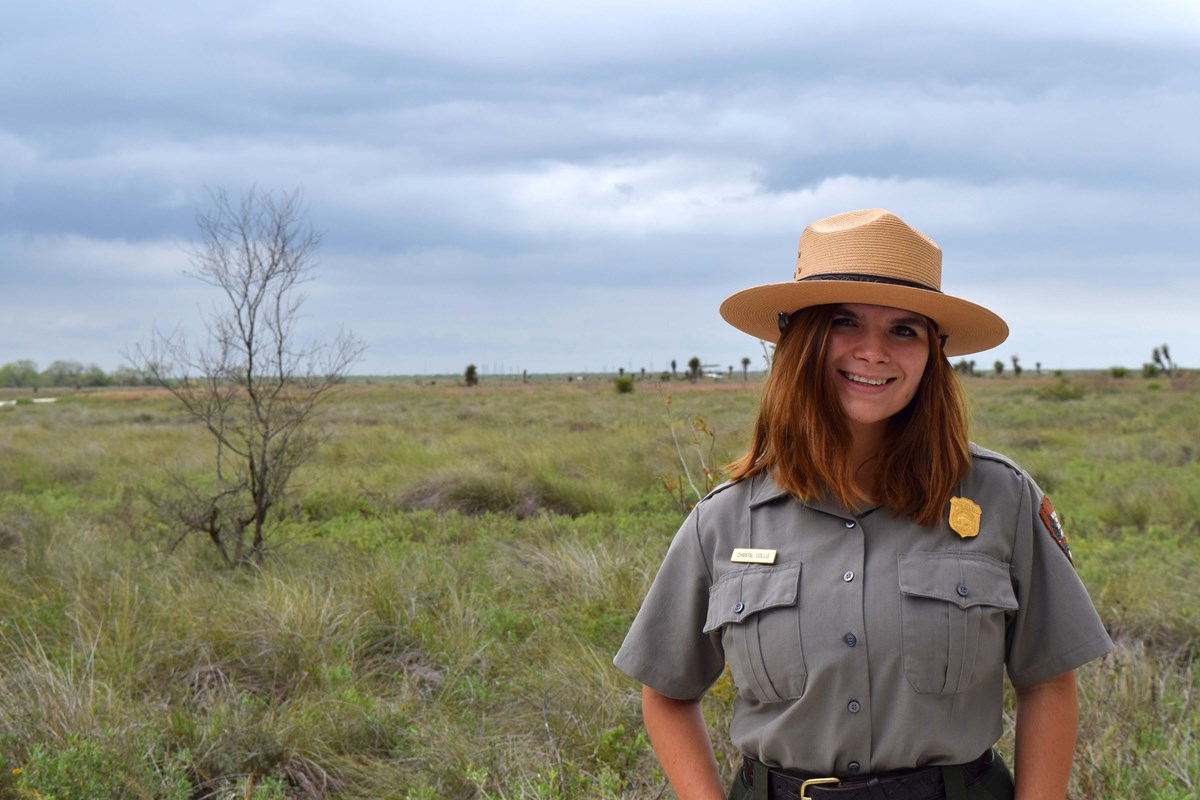 About This Blog
My name is Chantal "Chanti" Collis and I am a Park Ranger. Working here has brought me a deeper appreciation for the natural and historical aspects of South Texas. Through this blog I hope to bring better understanding over this unique park by sharing my experiences of what daily life at Palo Alto is like.
Palo Alto Battlefield partners with the Gulf Coast Network to monitor Texas tortoise populations at the park.
Hanna High School Skills USA club came to lend a hand in preparing lanterns for the Memorial Illumination set to take place on November 16th.
To keep track of the park's reptile populations, cover boards are laid out at different locations throughout the park, various species of reptiles utilize these boards as a place to thermoregulate.
Biology graduate student from UTRGV came to the park to lay some boards out for his research over the Black-Spotted Newt, a threatened species native to South Texas.
One of the most frequently asked questions is why the battle is called "Palo Alto."
Although in 1846 women were not allowed to enlist in the army, they still played a significant part in the Mexican-American War.
Long tailed weasel makes an appearance at visitor center.
LeNoir Elementary School from Donna, TX had a blast on their field trip at Palo Alto.
Last updated: May 23, 2017