Cabeza Prieta NWR
Bordering Organ Pipe Cactus National Monument on the north and west is the Cabeza Prieta National Wildlife Refuge. Should you take the time explore its wonders, we promise that your visit to Cabeza Prieta will be a visit that you will not soon forget. Below you will find some introductory information on Cabeza Prieta as well as a link to the official park page.
---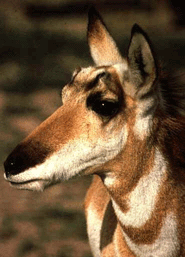 Boundless desert surrounds you in Cabeza Prieta, the third largest national wildlife refuge in the lower 48 states. Here, seven rugged mountain ranges cast shadows over barren valleys once swept by lava. Saguaros loom in stark profile above the baked earth. A 56-mile, shared border with Sonora, Mexico, might well be the loneliest international boundary on the continent.
Imagine the state of Rhode Island without any people and only one wagon track of a road. Cabeza Prieta NWR is that big, that wild and also incredibly hostile to those who need lots of water to live. Yet, within a landscape at once magnificent and harsh, life does persist, even thrives.
Temperatures may top 100 degrees F for 90 to 100 straight days from June to October. Summer thundershowers and winter soaking rains average about 3 inches on the western part of the refuge and up to 9 inches on the east side, 60 miles away. The winter and summer pattern of rainfall in the Sonoran desert stimulates the growth of more plant species than in most deserts.
You'll find creosote and bursage flats, mesquite, palo verde, ironwood, and an abundance of cacti, including ocotillo, cholla, and saguaro on the bajadas (southwest colloquialism for sand, silt, and gravel deposited by running water on the slopes of mountain ranges).
Endangered Sonoran pronghorn and lesser long-nosed bats call this parched land home, as do desert bighorns, lizards, rattlesnakes, and desert tortoises. Elf owls peer from holes carved in saguaros by Gila woodpeckers. Every plant and animal has adapted to life we would find uninhabitable. Far from a barren desert, Cabeza Prieta NWR harbors as many as 391 plant species and more than 300 kinds of wildlife...
To contunue learning click here.
Last updated: March 31, 2012