What We Do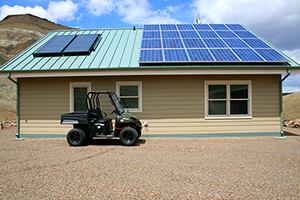 The Sustainable Operations and Climate Change (SOCC) Branch is part of the Park Facility Management Division (PFMD) of the National Park Service (NPS). We work with parks, regions, and servicewide programs to develop comprehensive and high quality programs to assist in implementing sustainable best practices in the following areas:
Many Executive Orders (EOs) require the federal government to increase sustainable practices and reduce greenhouse gas (GHG) emissions and agency environmental footprints. To ensure agency operations are as sustainable as possible, the NPS developed agency-specific policy and strategies to address climate change and move operations in a more sustainable direction. These policy documents and agency-wide initiatives include the
Climate Change Action Plan
(PDF 4.75MB),
Climate Change Response Strategy
(PDF 5.02MB), and
Green Parks Plan
(PDF 3.5KB).
This website provides visitors with opportunities to learn more about programs and initiatives managed by the SOCC and find sustainability and climate change web resources and links to other sustainability programs within and outside the NPS.
Last updated: November 24, 2015