Sustainable Buildings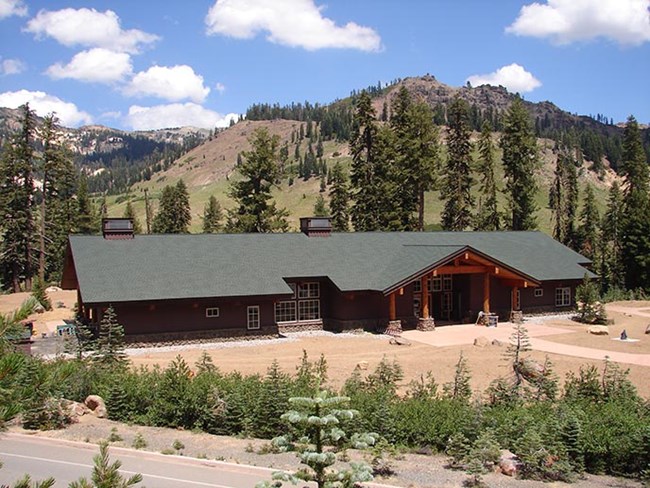 About
The Sustainable Buildings Program is responsible for development servicewide policy and programs aimed at minimizing the impacts of buildings on the environment, improving utility metering, and developing strategies for integrating sustainability into the operations and maintenance of historic structures. The National Park Service (NPS) vision regarding sustainable buildings is to be a national leader in its staff and organizational commitment to, and adoption of, the highest achievable sustainable principles and practices. In doing so, the NPS will meet the requirements in the Department of the Interior (DOI) Sustainable Buildings Implementation Plan (SBIP), federal Executive Orders, Energy Independence and Security Act of 2007, and all other federal sustainability regulations and future federal sustainability guidance. The Sustainable Buildings Program focus areas include:
Sustainable Buildings implementation Plan
Metering Initiative
Historic Structures and Sustainability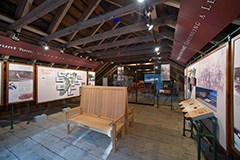 Sustainable Buildings Implementation Plan
In June 2008, the Department of the Interior (DOI) issue the Sustainable Buildings Implementation Plan (SBIP) in response to Executive Order 13423
Strengthening Federal Environmental, Energy, and Transportation Management
. In response, the NPS developed the
NPS Sustainable Buildings Implementation Plan (NPS SBIP)
to improve the services's policy and practice in the following five areas:
Design and construction of buildings (new and renovation)
Operations and maintenance of existing buildings
Leasing practices for buildings
Concessioner operation and management of buildings
Disposition of unneeded buildings
Through implementation of the NPS SBIP, the agency will achieve greater energy efficiency, reduce the consumption of natural resources, provide healthier buildings and workplaces, reduce greenhouse gas (GHG) emissions, and generate a lower total cost of facility ownership (TCFO) for buildings.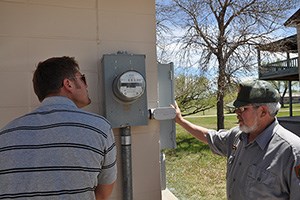 NPS Meetering Initiative
The NPS is moving forward with comprehensive facility metering of electric, water, and fuel utilities. Recognizing that consumption represents a substantial portion of park operating costs, the agency is improving the use of meters in order to more accurately track consumption and identify opportunities for more efficient use of resources.This robust approach will help the NPS develop a more accurate resource usage baseline, optimize performance of existing building systems, justify retrofit projects for inefficient systems, improve overall billing management, and promote energy awareness ans associated behavioral change in terms of how inhabitants use facilities. In turn, the NPS will be better equipped to meet sustainability goals and save money and energy. Goals within the metering initiative include:
Fully implement electric meters or advanced electric meters in all NPS buildings where cost-effective and practicably by 2016;
Fully implement water, fuel, and steam meters or advanced meters where cost effective and practicable by 2015;
Develop an inventory of all NPS meters;
Reduce overall electricity, fuel, and water resource usage and cost; and
Track and report electricity, fuel, and water usage and costs at the facility level where practicable;
Deploy and maintain meters that support measuring usage, cost, and efficiency gains in the form of data that can effectively and efficiently be transferred into and managed within NPS energy information system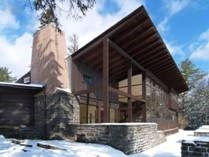 Historic Structures and Sustainability
Thirty percent of the NPS building portfolio is historic with many of those buildings and structures considered premier historic buildings. The bureau's special connection with historical facilities implies an obligation to assist in the development of sustainable standards for historic structures. Currently, the Sustainable Operations and Climate Change (SOCC) branch is working on the following to promote sustainability in historic structures:
Developing best practice guidance to help parks make sustainable changes to historic structures;

Creating a Historic Building Sustainable Checklist;

Developing an Operations and Maintenance checklist for historic buildings; and

Collaborating with NPS Cultural Resources staff to identify, protect, and preserve historic assets most at risk to climate change
Last updated: September 24, 2015