Pollution Prevention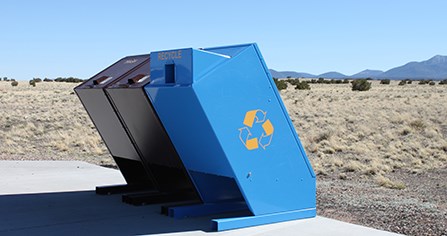 About
The Sustainable Operations & Climate Change (SOCC) branch provides parks, regions, and programs with the resources and support necessary to manage waste generation/reduction and pollution prevention initiatives. SOCC efforts are focused across the following programs and projects:
Pollution Prevention (P2) Program
Waste Reduction & Management Program
M

unicipal solid waste (MSW) and Construction & Demolition (C&D) waste

Environmental purchasing
Additionally, the branch proudly acknowledges the important work agency staff and partners do each and every day to ensure the ongoing protection and conservation of agency resources. Each year, Environmental Achievement (EA) Awards are awarded to staff and partners who demonstrate leadership in environmental performance.
NPS Pollution Prevention (P2) Program
The P2 Program focuses on environmental purchasing and waste reduction and management. In addition to providing technical advisory and research services to parks, the Program is instrumental in helping the National Park Service achieve the "Environmental Purchasing and Waste Reduction/Management" goals within the NPS Green Parks Plan in addition to assisting parks in:
Reducing the use and storage of toxic and hazardous substances,
Developing park-specific pollution prevention plans; and
Implementing recycling, composting, and "green" purchasing programs.
NPS Waste Reduction & Management Program
The Waste Reduction and Management Program assists in both the prevention and management of:
Rubbish and recycles created by visitors and park staff (commonly referred to as municipal solid waste (MSW));
Hazardous waste and universal waste generated through park maintenance operations; and
Construction and demolition (C&D) waste generated from facility renovation and new construction.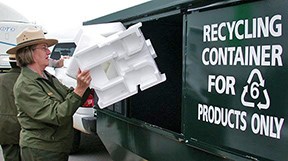 Municipal Solid Waste/Construction & Demolition Waste Management
Municipal Solid Waste (MSW) is the by-product of most human endeavors, including operations at National Park Service facilities. Since the first national parks were created, park managers have had to manage MSW generated by visitors, businesses operating in and near the park, and by park employees. Today, it is imperative that MSW be effectively managed to minimize potential environmental impacts.
Construction and Demolition (C&D) waste is a by-product of the efforts taken to maintain NPS facilities through renovation projects as well as construction of new facilities. It is NPS policy that all parks strive to meet the target goals of sustainability-related mandates, like Executive Order 13693 as well as servicewide policies and initiatives including the NPS Climate Change Action Plan.
Environmental Purchasing
Environmental Purchasing (EP) (also known as 'green' purchasing) melds procurement and environmental ethics into a sustainable purchasing strategy. EP is the practice of specifying products and services with consideration of life-cycle environmental attributes.
The NPS strives to ensure that at least 95% of all new contracts, including non-exempt contract modifications, require products and services that are energy-efficient, water-efficient, bio-based, environmentally preferable, non-ozone depleting, contain recycled content, and are non-toxic or less-toxin in nature.
Additional EP and Waste Management Resources: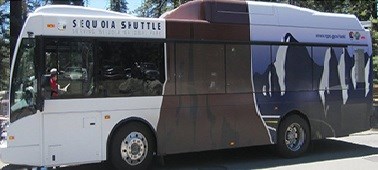 NPS Environmental (EA) Achievement Awards
The NPS presents EA Awards to teams (park unit, groups of NPS employees, or a combination of NPS and non-NPS personnel) and partners (concessionaires, contractors, and cooperating associations) who demonstrate exceptional accomplishments toward the overall goal of preservation and protection of the resources under our stewardship. Specifically, the awards recognize outstanding achievements in the implementation of E.O. 13693
Planning for Federal Sustainability in the Next Decade
.
Last updated: September 24, 2015