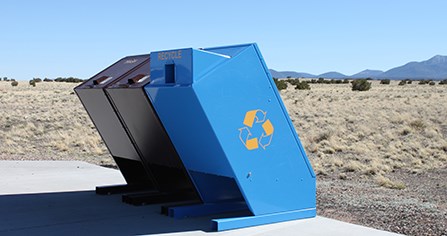 About
The Sustainable Operations & Climate Change (SOCC) branch provides parks, regions, and programs with the resources and support necessary to manage waste generation/reduction and pollution prevention initiatives. SOCC efforts are focused across the following programs and projects:
Pollution Prevention (P2) Program
Waste Reduction & Management Program
M

unicipal solid waste (MSW) and Construction & Demolition (C&D) waste

Environmental purchasing
Additionally, the branch proudly acknowledges the important work agency staff and partners do each and every day to ensure the ongoing protection and conservation of agency resources. Each year, Environmental Achievement (EA) Awards are awarded to staff and partners who demonstrate leadership in environmental performance.