Wilderness Character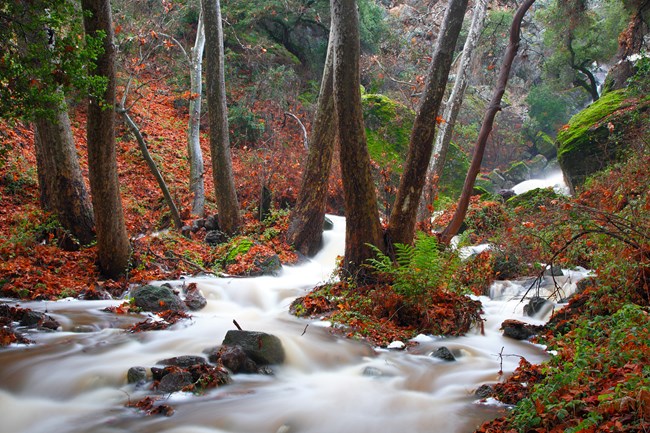 The term "
wilderness character
" was first referenced in the 1964 Wilderness Act. The Act states that federal agencies, like the NPS, are responsible for preserving the wilderness character of wilderness areas.
Wilderness character is a holistic concept based on the interaction of (1)
biophysical environments
primarily free from modern human manipulation and impact, (2)
personal experiences
in natural environments relatively free from the encumbrances and signs of modern society, and (3)
symbolic meanings
of humility, restraint, and interdependence that inspire human connection with nature. Because personal experiences and symbolic meanings are intangible and may differ from person-to-person, further defining these components of wilderness character has not occurred.
The agencies that manage wilderness, including the NPS, have defined the 5 tangible qualities of wilderness character:
NATURAL - Ecological systems are substantially free from the effects of modern civilization.
UNTRAMMELED - Wilderness is essentially unhindered and free from the intentional actions of modern human control or manipulation.
UNDEVELOPED - Wilderness is essentially without permanent improvements or the sights and sounds of modern human occupation.
OPPORTUNITIES FOR SOLITUDE OR PRIMITIVE & UNCONFINED RECREATION - Wilderness provides opportunities for solitude or a primitive and unconfined type of recreation.
OTHER FEATURES OF VALUE* - Wilderness may also contain ecological, geological, or other features of scientific, educational, scenic, or historical value.
*The Other Features of Value quality is not universal and may not apply to all NPS wilderness areas.
Last updated: August 3, 2017