Slavery and Resistance - Frederick Douglass Bill of Sale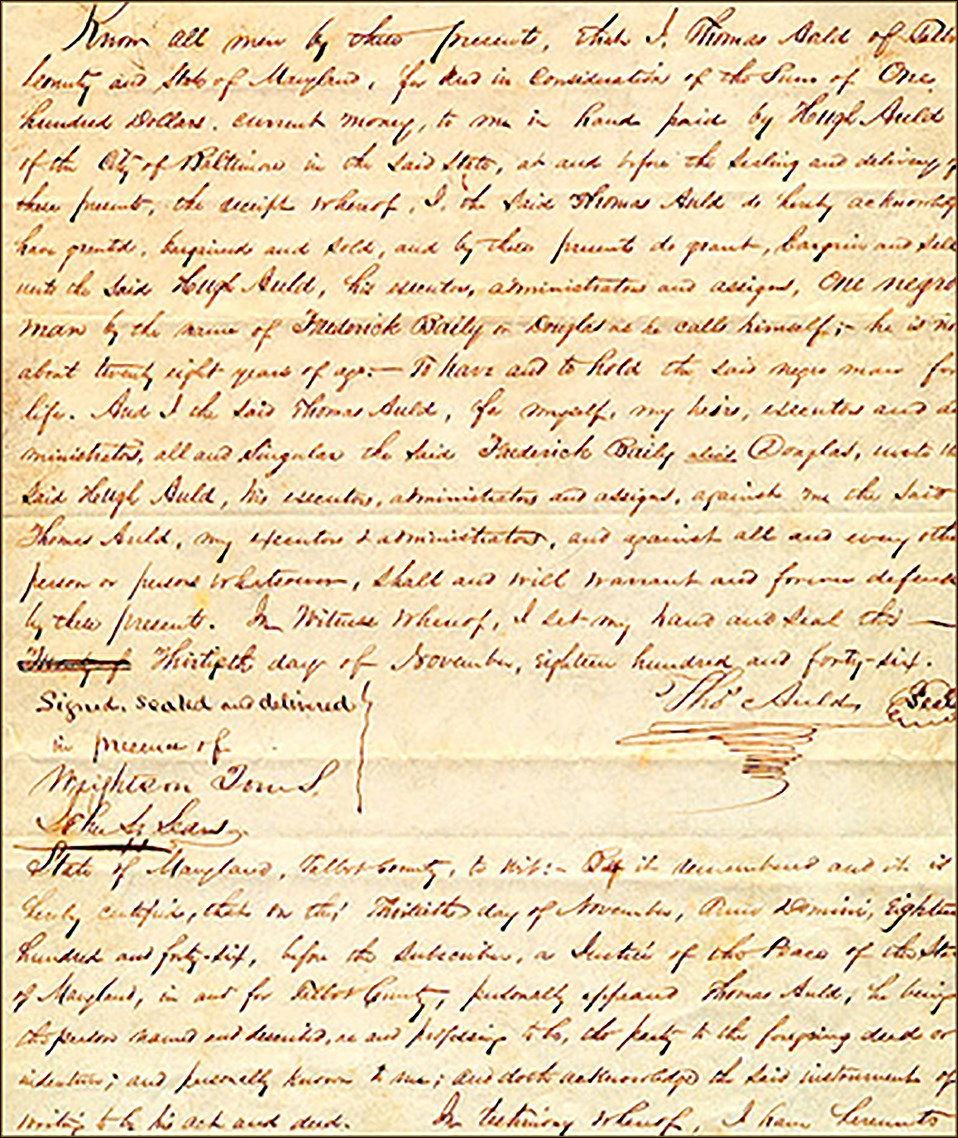 Bill of Sale - Thomas Auld to Hugh Auld
"Know all men by this present, that I, Thomas Auld, of Talbot county and State of Maryland, for and in consideration of the sum of one hundered dollars, current money, to me paid by Hugh Auld of the City of Baltimore, in the said State, at and before the sealing and delivery of these presents, the receipt of whereof I, the said Thomas Auld, do hereby acknowledge, have granted, bargained, and sold, and by these presents do grant, bargain, and sell unto the said Hugh Auld, his executors, administrators, and assigns, ONE NEGRO MAN, by the name of FREDERICK BAILEY, or DOUGLASS, as he calls himself - he is now about twenty-eight years of age - to have and to hold the said negro man for life. And I, the said Thomas Auld, for myself, my heirs, executors, and adminsitrators, all and singular, the said FREDERICK BAILEY, alias DOUGLASS, unto the said Hugh Auld, his executors and administrators, and agains all and every other person or persons whatsoever, sha and will warrant and forever devend by these presents. In witness whereof, I set my hand and seal this thirteenth day of November, eighteen hundered and forty-six.
/signed/ Thomas Auld (seal)
Signed, sealed, and delivered in presence of Wrightson Jones, John C. Lear"
return ...
Last updated: January 26, 2017