A Legacy of Honor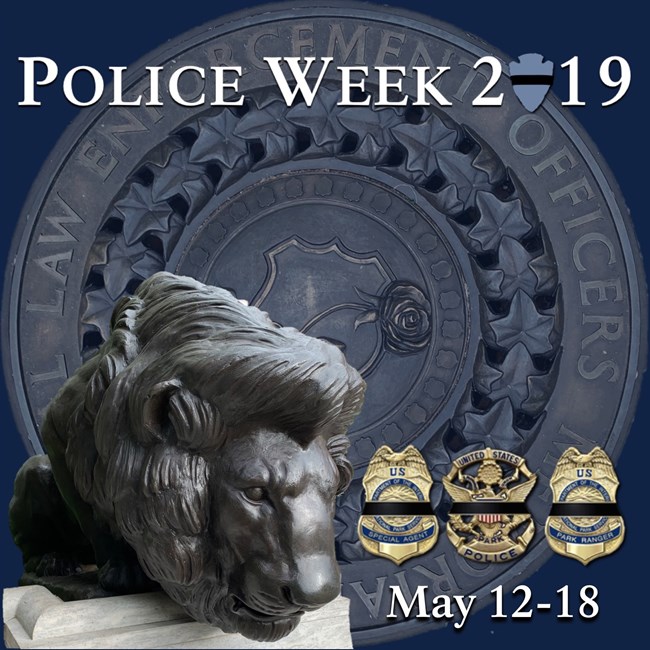 Police Week and Beyond

We give thanks to the more than 3,600 permanent and seasonal law enforcement officers who serve with us today across all of the Department of the Interior (DOI) bureaus. To the 140 DOI officers who have died in the line of duty since the Department's founding in 1849, we pay special tribute. Many were officers of the National Park Service (NPS). A black band is worn across our badges as a sign of respect and mourning for a line of duty death of an employee who was engaged in life-saving actions, killed feloniously, or engaged in direct fire suppression actions.

National Police Week is a time of particular recognition of all law enforcement officers nationwide who serve and protect our communities every day. It is also a time to solemnly honor the memory of those officers who gave their lives in the line of duty, and to express our deepest gratitude to their surviving families. National Police Week was observed May 12-18, 2019.

We invite everyone to honor the men and women who protect our treasured landscapes, visitors, employees, and fellow citizens - during National Police Week and beyond.

See the 2019 slideshow video here honoring NPS Law Enforcement Officers who have died in the line of duty.
Learn and Explore
ISB: the Investigative Services Branch of the National Park Service

Connect with us on social media:
Facebook @InvestigativeServicesNPS
Instagram @SpecialAgent_NPS
Twitter @SpecialAgentNPS
Last updated: November 27, 2019