About the Office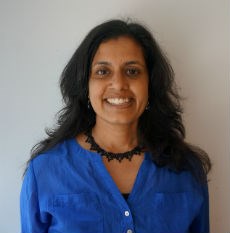 Sangita Chari
oversees the Office of Relevancy, Diversity, and Inclusion for the National Park Service and is responsible for the development and implementation of the agency's national diversity and inclusion strategies. She is honored to have the opportunity to support the NPS achieve the ideal that every American feel connected to the NPS mission by helping to build a diverse and talented workforce that reflects the diversity of our nation and feels valued and connected to each other and the communities we serve.
Sangita Chari started in the NPS as the grants coordinator for the National NAGPRA program from 2008 to 2012, managing a $2 million grants program and coordinating national training events. Prior to coming to the NPS, Chari spent over 15 years working in museums and non-profits as a funder, program manager, technical assistance provider, grant writer, and community organizer. Chari holds a Bachelor of Arts degree in International Relations and Anthropology from American University and a Master of Arts degree in Cultural Anthropology from the University of Florida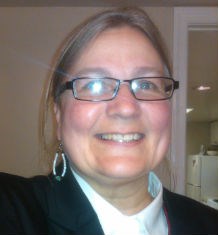 Carol McBryant
serves as the Program Manager for the National Park Service's Cultural Interpretation and Tribal Tourism program partnership with Tribal Colleges and Universities. With over 28 years of experience in six different National Park units before arriving to the Washington Support Office (WASO), Carol comes with a strong operational, supervisory and partnership background. Her work in Indian Country focuses on engaging students in the profession of interpretation and tourism development and on strengthening the opportunities for American Indians to have a voice in our collective American history through career opportunities both in the National Park Service and at home.
Carol's motivation comes from her desire to honor our First Nations by inviting them to join us in telling the whole story of America. To build, even stronger, a National Park Service that provides inclusive places for visitors, partners, community members and employees to unite in the uniqueness of the stories and resources of our nation. Her goals are to build relationships and strengthen connections across Indian Country. Carol graduated from Humboldt State University in 1986 with a BS in Natural Resource Interpretation and Speech Communication.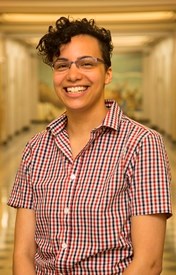 Colette Carmouche
is the Employee Engagement Coordinator for the Office of Relevancy, Diversity, and Inclusion. In this role she manages a facilitated dialogue program for employees to have field-level discussions on critical issues, delivers training and facilitated sessions to deepen awareness around diversity and inclusion, and administers a robust employee resource group (ERG) program to increase employee engagement. Colette previously served as a Cultural Resource Specialist at Prince William Forest Park where she worked to ensure the management of cultural resources at the park. She holds a Bachelor of Arts degree in Anthropology and African and African-American Studies from the University of Rochester and a Master of Science degree in Conflict Analysis and Resolution from George Mason University.
Last updated: August 17, 2017