Legislation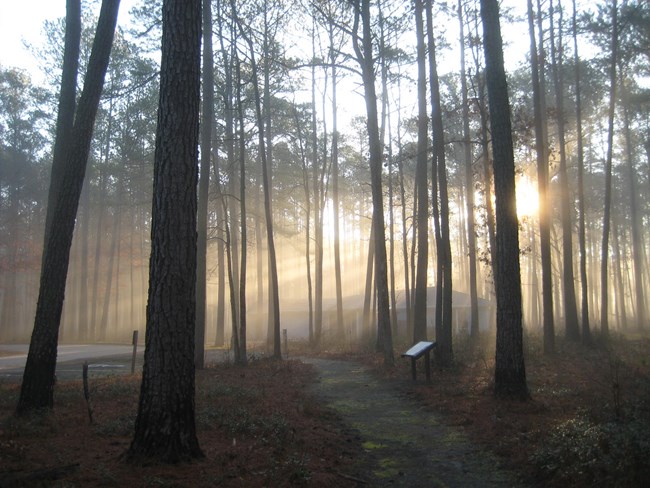 Formation of the Network to Freedom
The National Park Service's (NPS) involvement with the Underground Railroad began in response to Public Law 101-628 (see Title VI-Underground Railroad Study), enacted in November 1990, which directed the agency to alternatives for commemorating and interpreting the Underground Railroad.

Guided by an Advisory Committee as specified in the legislation, the NPS completed a Special Resource Study in 1995. This study, as well as the recommendations by the Advisory Committee, set the framework for the National Underground Railroad Network to Freedom Act of 1998. The significant findings are as follows and informed the drafting of the Act:
No single site or route completely reflects and characterizes the Underground Railroad. The story and resources involve networks and regions rather than individual sites and trails.

There is a tremendous amount of interest in the subject, but little organized coordination and communication among interested individuals and organizations.

A variety of partnership approaches would be most appropriate for the protection and interpretation of the Underground Railroad. These partnerships could include the federal, state and local governments, along with a variety of private sector involvement.
The authors of the National Underground Railroad Network to Freedom Act of 1998 presented a three pronged program. (1) educate the public, (2) provide technical assistance for documenting, preserving and interpreting Underground Railroad history, and (3) create a Network of historic sites; interpretive and educational programs; and educational and research facilities with a verifiable connection to the Underground Railroad.
Network to Freedom Grant Program
Following the formation of the Network to Freedom, in October 2000, as part of the Omnibus Appropriations Act, Public Law 106-291, the Network to Freedom Grants program was established. The purpose of the grants program is to provide support for "preservation and related research" to members of the Network to Freedom. Funds have been appropriated in fiscal years: 2002, 2005, 2006 and 2008. In 2012, 2014, and 2017, operational funding was used to support 54 competitively selected projects for a total of $420,000.
Last updated: February 13, 2021