Preservation Services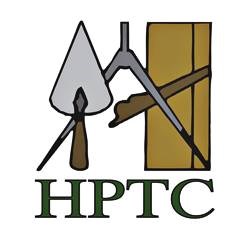 Architecture Team
Support the HPTC mission by providing quality planning, design, and construction products to clients which meet or exceed NPS standards and guidelines. Provide opportunities for NPS preservation and skill employees to experience the front end of preservation projects through exposure to traditional architectural services such as building documentation, historic fabric forensic investigations, and condition assessments. Provide real world learning experiences for historic preservation and architecture students through the support of NPS Historic Preservation Internship Program.

Carpentry Team
The HPTC Carpentry Team carries out the NPS mission directly by preserving historic structures for the enjoyment of all. We strive to provide preservation construction services with the highest attention to detail, historical accuracy and longevity of repairs. We perform work in a safe and efficient manner and share our knowledge and skills with our clients, colleagues, and trainees.
Masonry Team
The Masonry team is dedicated to preserving the structures and monuments of our National Park sites as well as other federal agencies and local governments. We provide construction services, consulting, documentation and staff training delivered by highly skilled, knowledgeable and detail-oriented masons and crew members utilizing both modern technology and time honored techniques.

Project Management Team
The HPTC established the Project Management (PM) Section in 2005 to meet the National Park Service's growing need for planning and project management services related to cultural resource maintenance and preservation. The PM team complements HPTC's existing training and preservation services by offering project planning, design and construction management services, and comprehensive project oversight. The PM Section offers services which span from project planning to project completion. The strength of the Section is its ability to develop successful project teams, which in turn, result in successful preservation projects.

Wood-Crafting Team
The Wood-Crafting Team is dedicated to producing a superior, long-lasting finished product, completing work without compromising the safety of visitors and workers, and providing meaningful learning experiences to employees, clients and partners. Our areas of specialty include window and door repair, replication, construction, and replicating millwork.
Last updated: October 10, 2018