Outdoor Activities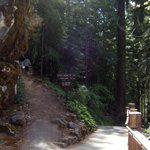 Hiking
We have six hiking trails with wonderful views of Oregon Caves and the Siskiyou Mountains.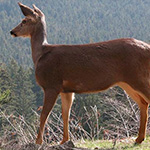 Hunting
Hunting wildlife in Oregon Caves National Preserve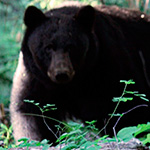 Wildlife Viewing
Test your observation skills.

While You're Enjoying the Great Outdoors Remember:
no pets on the trails
no smoking on the trails due to fire danger
no camping allowed on the Monument
Be Sure That You:
Practice "Leave No Trace" ethics to minimize your impact on the resources.
Leave plants or animals found on the trails (flowers, mushrooms, berries, etc.).
Stay on the trail.
Helps Us Stop The Spread Of Fungi!
A major threat to Port Orford-cedar population is Phytophthora root rot, a disease spread by water or mud. Prevent the spread of the disease by cleaning the mud from your shoes and vehicles before traveling from one area of the forest to another.
The Cave Creek Trail is closed during the winter and rainy season due to the root disease.


Last updated: January 28, 2016