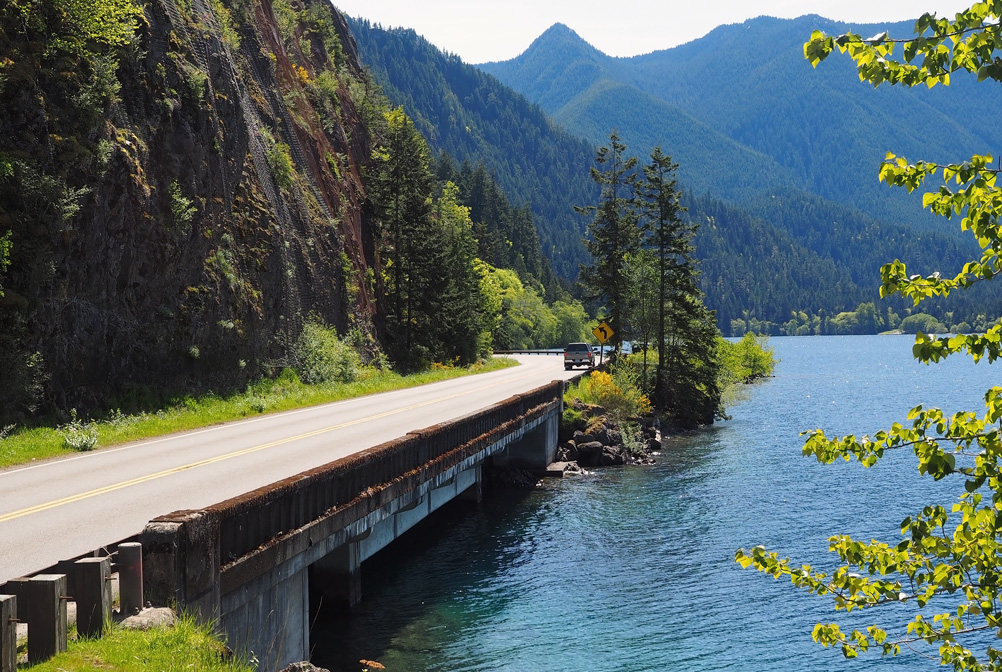 Beginning in mid-July 2017, the National Park Service and Federal Highway Administration will rehabilitate 12 miles of Highway 101 around Lake Crescent and four miles of East Beach Road. This project will take an estimated three construction seasons to complete and will address safety and long-term maintenance issues.
Visitors should expect traffic delays during each construction season, as outlined below.
For current information, check the Washington Department of Transportation Traffic Alert website
https://www.wsdot.wa.gov/traffic/trafficalerts/
or follow @OlympicNP on Twitter.