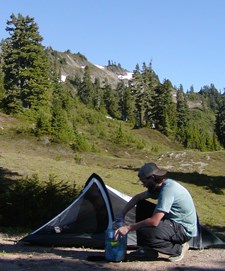 Please do your part to protect yourself, park wildlife, and other visitors by properly securing your food.
In many areas, a bear canister is the only way to properly secure food.
Bear canisters are required in some areas of the park's wilderness backcountry.
Many people, after using a bear canister for the first time, never go back to hanging food because of the convenience and other benefits afforded by using bear canisters.