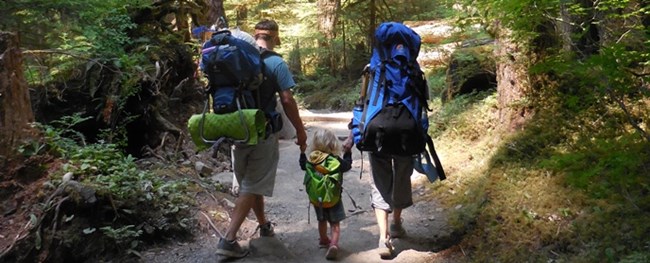 Get Out & Get Healthy in Olympic!
Healthy Park, Healthy Communities is an Olympic National Park initiative to promote the health and well-being of our local communities and help reconnect people with nature in a way that is beneficial to humans, as well as our surrounding ecosystem.
September 24, 2016 is National Public Lands Day and Healthy Park, Healthy People Day at Olympic. Park entrance fees will be waived and free activities will offered at locations throughout the park. Get all the details and the full schedule.
National parks are a natural 'fit' for improved health and enhanced quality of life. Whether it's engaging youth in exercise or connecting with nature, partnering with medical professionals, or bringing a park experience to those with disabilities, national parks and programs like
America's Great Outdoors Initiative
and
Healthy Parks, Healthy People
are inspiring the movement to get outside and get healthy on our public lands.