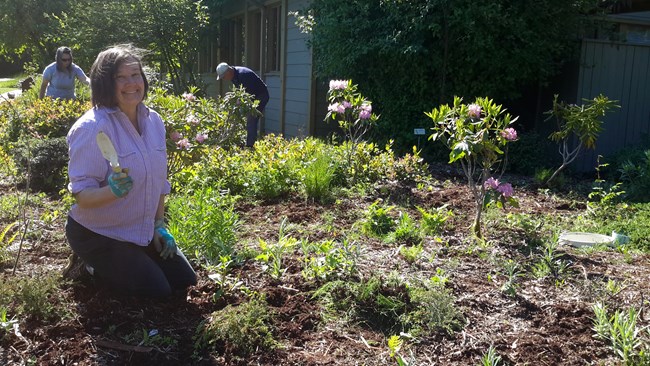 Join us at a Visitor Center Cleanup!

Want to help out and get your hands in the dirt? Join one of our Visitor Center Cleanups and help beautify the grounds around the Olympic National Park Visitor Center in Port Angeles.

Activities include weeding, mulching, brushing, trimming and some trail maintenance.

Cleanups are generally in the spring and fall. Specifics will be updated below.