Be A Junior Ranger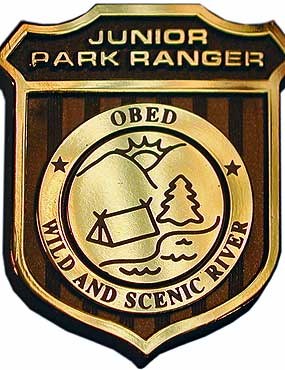 The Obed Junior Ranger program has been in use in the National Park Service for well over the past two decades. Many of the more than 400 National Park Service sites across America offer the program, and the Obed Wild and Scenic River is one of them. Each program is geared to an individual park, with a variety of activities in each.
At the Obed Wild and Scenic River Visitor Center, kids may receive a free Junior Ranger booklet with questions concerning the park's diverse animal and plant life. The booklet also contains activities for park preservation. This booklet is available in both English and Spanish.
Parents are allowed to help their kids complete the booklet if they so choose. Upon completion of the booklet, kids will receive an official Obed Junior Ranger Badge. The booklet will also be their souvenir for a job well done.
Every park site has a different badge with a different design, so many kids become collectors while learning about the parks.


Last updated: August 19, 2016