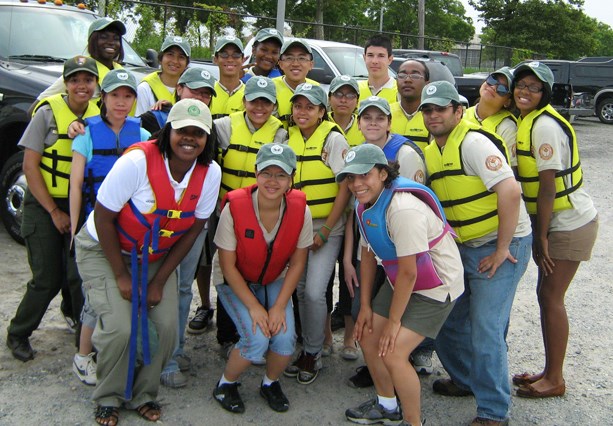 2010 National Parks of New York Harbor Youth Conservation Corps (YCC)
The National Park Service seeks highly motivated students, ages 15-18, for eight weeks of work experience, education, leadership and environmental training from July 12 through September 3, 2010.


Students earn $7.25 - $8. 25 per hour, based on five days (40 hour) per week.



Students are placed at National Park Sites throughout New York Harbor, including: Gateway NRA, African Burial Ground NM, Manhattan Sites, Governor's Island NM, Statue of Liberty NM and Ellis Island.



Work shirts and hats will be provided and must be worn at work sites and during trips.



Training will include overnight and day trips, team building exercises, kayaking, sailing, leadership activities, digital media training, and public speaking exercises.



Students will work with various divisions and disciplines within the park including: Interpretation, Resource Management, Visitor Services, Maintenance, and Cultural Resources.