Lesson Plans & Teacher Guides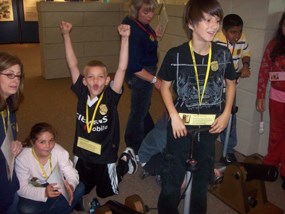 Crawling crabs, mighty forts and poignant stories of immigrants are topics that are tied to our Teacher Guides, making learning interactive, challenging and fun. Although these curriculum-standard guides are designed for visiting classes, many of our education materials can be used by teachers with classes that cannot visit our site. Help yourself and your students to the expertise of the National Park Service!
Sentinels of Our Shores

Grades 4-5: Students read historic maps and fire our unique air-powered cannons to learn how forts defended New York Harbor in the 1800s.
Last updated: February 26, 2015