VIP job descriptions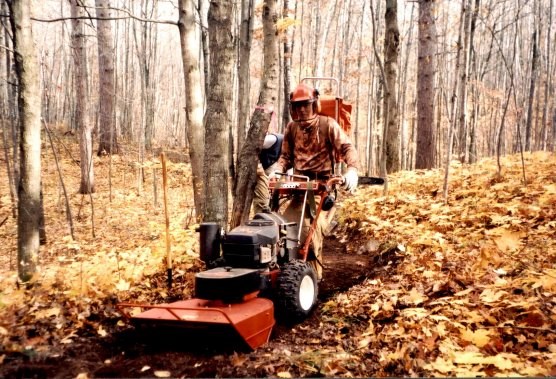 The North Country National Scenic Trail is primarily built and maintained by Volunteers organized by our non-profit partner the North Country Trail Association. Materials and training are provided through the Volunteers in Parks (VIP) program of the National Park Service. The following documents are provided to support our VIPs in their work on the North Country National Scenic Trail and to ensure a fun and safe experience.
The 301A Volunteer Agreement Form is for use by Chapter Leaders to sign up individuals as official NPS VIP's if they are not already listed on a group form with the Chapter. The 301B Volunteer Agreement Form should be used in conjunction with Form 301A when registering groups.
The Job Description Library is provided for Chapter Leaders to print out and attach it to the 301A Agreement Form. This will reduce the time it takes to generate the final Agreement Form.
Support Services
Trail Construction and Repair
Trail Maintenance
Vegetation Management
Cumulative list
It is important that all volunteers are aware of potential hazards and safety procedures related to their assigned tasks. The Job Hazard Analysis (JHA) listings are numbered for easy reference, and correspond to the Job Descriptions. Volunteers should be informed of these and provided hard copies as requested.
01-Lifting Heavy Objects
02-Long Handled Tools and Saws
03-Power Mowers
04-Painting
05-Litter Pickup
06-Chainsaw Operation
07-Food Handling
08-Motor Vehicle Operation
09-Carpal Tunnel Syndrome
10-Herbicide Safety
Having fun and enjoying the trail safely is important. The Tailgate Safety Series is available for viewing and use by both volunteers and other trail users. Relevant topics should be reviewed at beginning of the work day or hike to ensure a safe experience.
Chainsaws, Driving, General Hiking, HAZMAT Encounters, Heat Disorders, Hike Leader, Hydration, Hypothermia, Insects/Snakes/Animals, Lyme Disease, Thunderstorms, Violent Enounters
Last updated: April 10, 2015