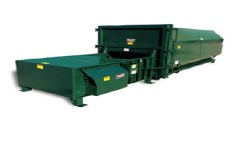 Sustainability Projects
National Park Service (NPS) is implementing several projects in 2015 to upgrade several facilities and operations to reduce the park's carbon footprint. These projects include:
Replace the trash compaction system in Stehekin to reduce waste associated with the use of cardboard compaction containers.

Replace the backup diesel generator in Hozomeen with an energy-efficient model.

Install a new HVAC system at the North Cascades Visitor Center in Newhalem.

Upgrade the restrooms at Colonial Creek Campground by installing dual-flush toilets and replacing faucets with touchless low-flow units. This project is projected to reduce visitor water consumption by up to 70%. Project will be ongoing through 2017.

Establish water meters in the park's facility management system to track and monitor water consumption in buildings.

Transition to 4-stroke, or equivalent technology, requirement for all boats within Ross Lake National Recreation Area (NRA) (as stated in the 2012 Ross Lake NRA General Management Plan).