Visitor Centers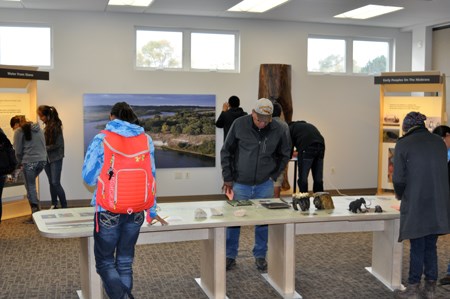 Niobrara National Scenic River Visitor Center
214 West Highway 20
Valentine, NE 69201
The Visitor Center has exhibits, a hands-on table, a beautiful film, the NPS passport cancellation stamp, and a park ranger to help plan your visit and answer all of your questions. On summer weekends, there are frequently activities for kids (check the Calendar to see what is happening each weekend). It also has an Eastern National store featuring books, t-shirts, magnets, and fun items to help remember your visit.

Coming Summer of 2018! Smithsonian's Museum on Mainstreet Water/Ways exhibit
Come explore the many relationships we have with water through this interactive exhibit that will be on display in the Visitor Center from June 23rd through August 3rd. This exhibition is made possible by Humanities Nebraska.
Last updated: July 29, 2018