Southeast I-94 Prescribed Fire
Size: 986 acres
Dates: April 22-23, 2004

Primary Goals
1. Reduce 1-hour fuels.
2. Increase native warm-season grasses and forbs.
3. Reduce non-native cool-season grasses.
4. Limit tree mortality in wooded draws.

Prescribed Fire Monitoring Report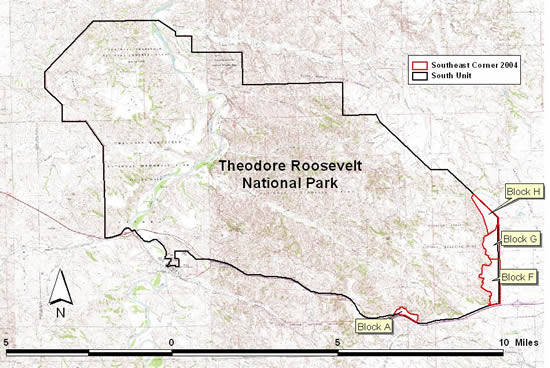 Location of the Southeast I-94 prescribed fire.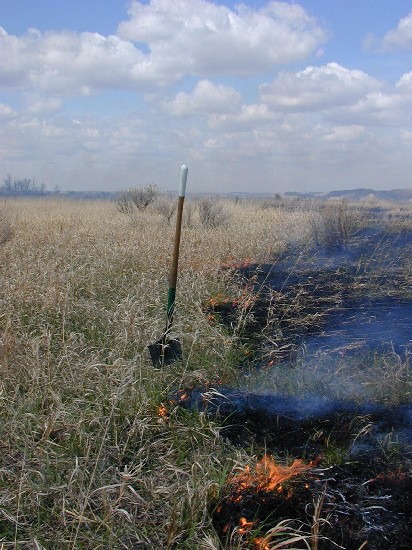 Fire backing through smooth brome.

Burning along the park boundary.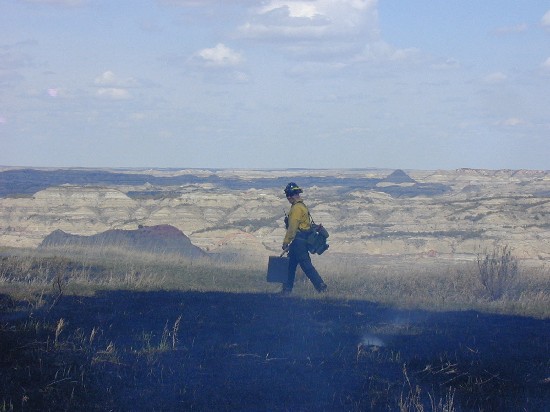 Rod Skalsky patrols the fire perimeter.