Scotts Spring Prescribed Fire
Size: 618 acres
Date(s): April 26 & May 4, 2002
Primary Goals
1. Reduce fuel loading.
2. Reduce non-native herbaceous species.
3. Reduce shrub density.

Click here to see the Prescribed Fire Monitoring Report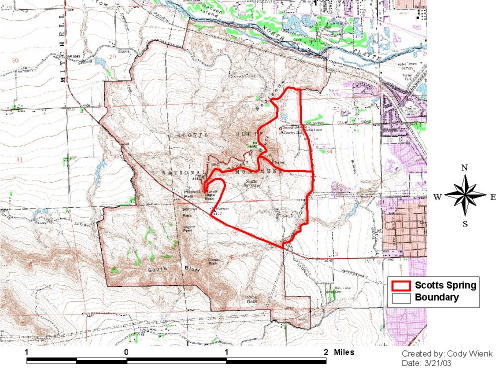 Location of the Scotts Spring prescribed fire.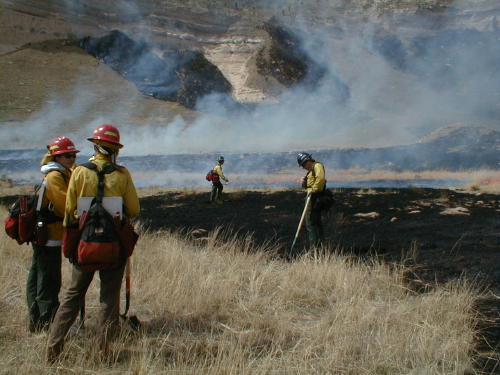 Members of the Fire Effects Monitor Crew and Fire Use Module working along the fire perimeter..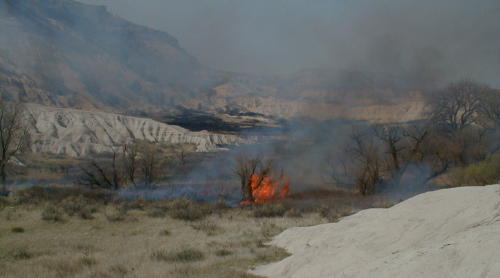 A single tree torching out.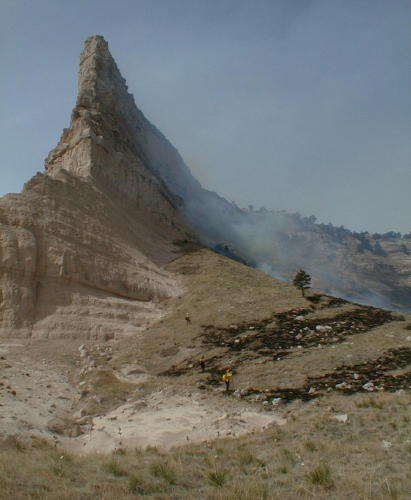 Fire fighters patrolling the fire perimeter below Scotts Bluff.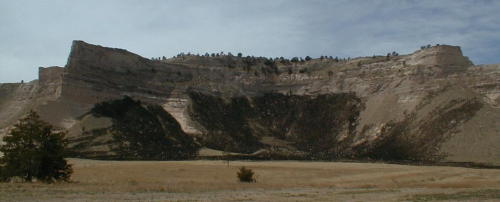 The Bluff.