Roadside Prescribed Fire
Size: 125 acres
Date(s): April 25, 2002
Primary Goals
1. Reduce cover of non-native grasses (primarily smooth brome, Bromus inermis)
2. Increase cover of native grasses
3. Increase cover of native forbs

The roadside burn unit is located on both sides of the Badlands Loop Road (Highway 240), which runs 28 miles through the park.
Prescribed Fire Monitoring Report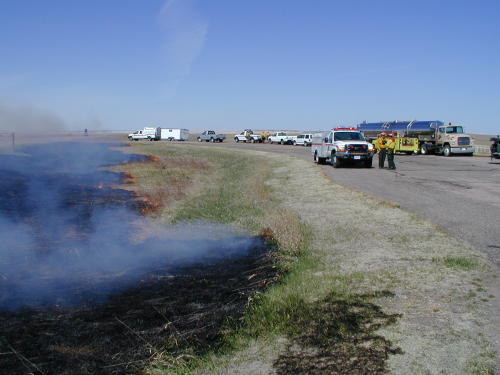 Test burn at the beginning of the day to determine if the burning conditions are appropriate.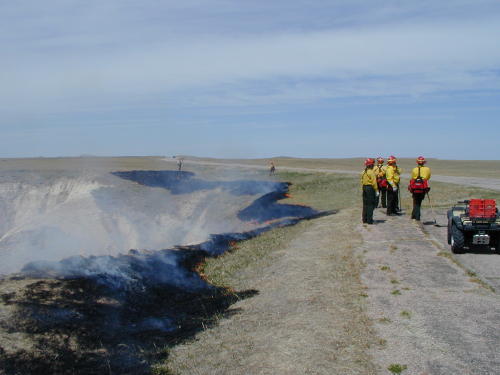 Backing fires are generally low severity and have a slow rate of spread.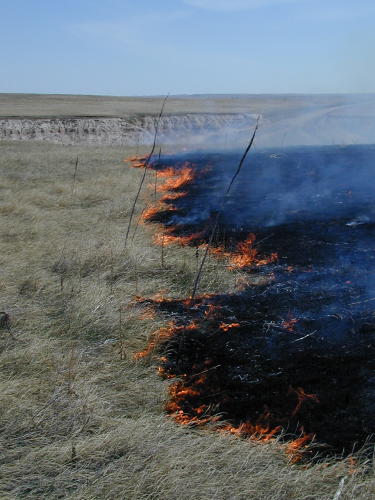 Backing fires are fires that burn into the wind (note the direction of smoke dispersal).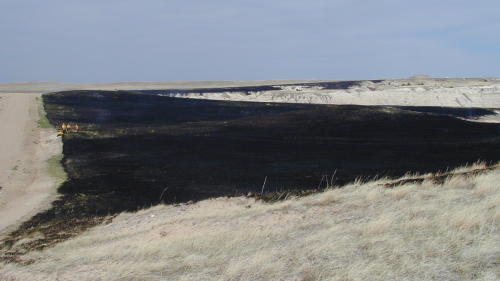 The area burned was generally between the road (at left) and the badlands features (at right).