North Platte Prescribed Fire
Size: 270 acres
Date(s): April 15, 2003
Primary Goals
1. Increase native perennial grass and forb species.
2. Reduce non-native species.
3. Limit change in shrub density.

Click here to see the Prescribed Fire Monitoring Report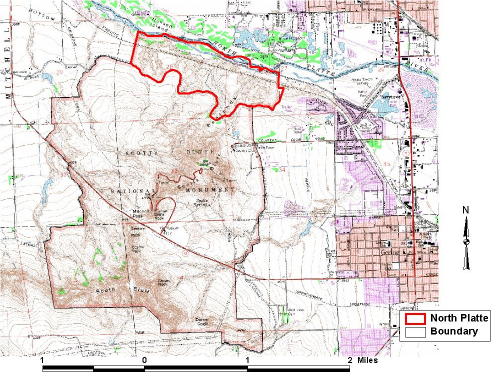 Location of the North Platte prescribed fire.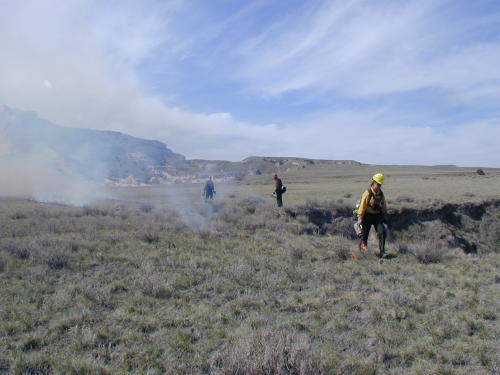 Ignition team.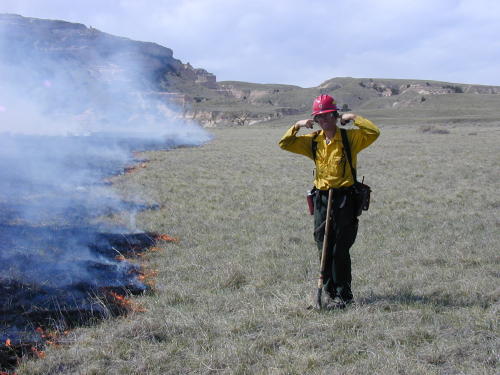 Unidentified fire monitor using firecrackers to measure rate of spread of backing fire.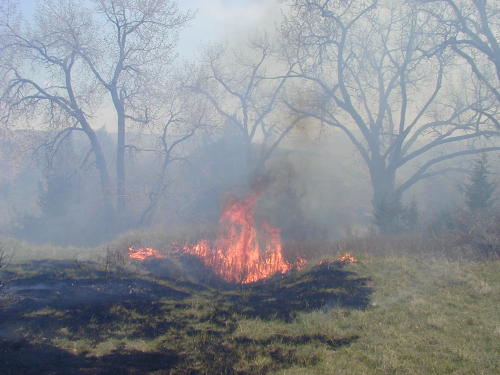 There was some active fire behavior in the shrubby draws throughout the unit.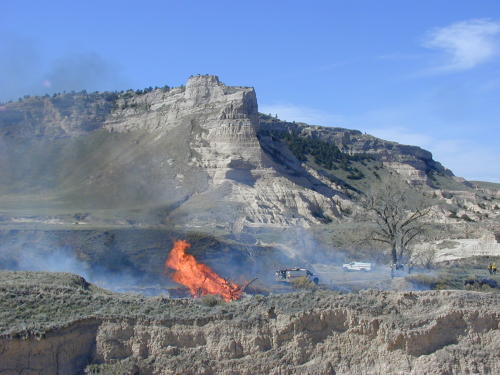 A slash pile burning along the Gering Canal road.